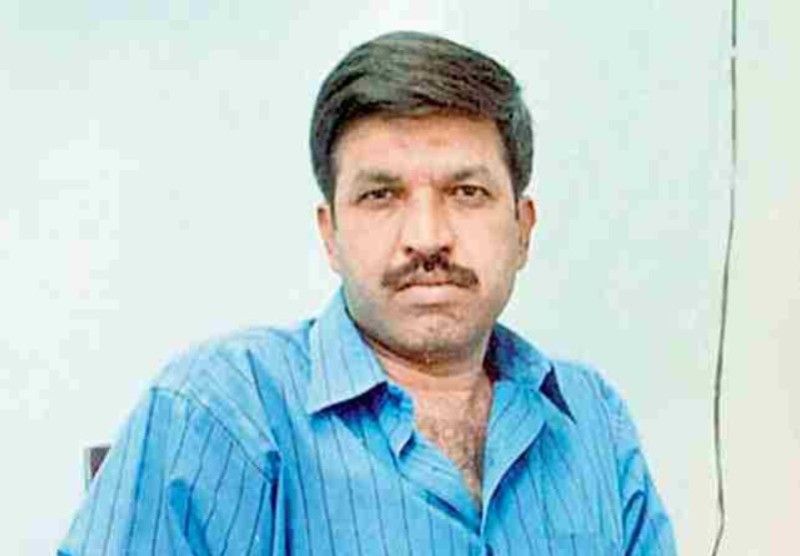 Vijay Salaskar (1957-2008) was an Indian police officer and encounter specialist who killed many criminals from the underworld gangs of Mumbai. He also revealed the gutka-underworld nexus. He died fighting the terrorists during the 26/11 Mumbai terror attacks.
Wiki/Biography
Vijay Salaskar was born on Friday, 5 April 1957 (age 51 years; at the time of death) in Mumbai, Maharashtra. His zodiac sign was Aries. He was interested in police forces since his childhood. He pursued a master's degree in commerce from the Prahladrai Dalmia Lions College, Malad, Maharashtra. After completing his graduation, he joined a shipping company in 1983 as an administrator for a salary of Rs250 per month. He later joined New India Insurance Company; however, he did not like the job and appeared for the Maharashtra Public Service Commission (MPSC) job in 1983. He was selected and recruited by Mumbai Police.
Physical Appearance
Height (approx.): 5′ 10″
Weight (approx.): 75 kg
Hair Colour: Black
Eye Colour: Black
Family
He belonged to a Marathi family.
Parents & Siblings
His father was a professor. His mother's name is Hemlata Salaskar. He was the eldest of three siblings. He has a younger brother Dilip Salaskar.
Wife & Children
His wife's name is Smita Salaskar, who is a homemaker. He had only one daughter named Divya Salaskar, who runs an HR and training consultancy in Mumbai.
Career
After clearing the MPSC exam, he underwent training at Nasik's Police Training College in 1983 and joined Mumbai Police as an officer. He was posted on probation at Malad police station before being posted at MIDC police station. In his first year as a police officer, he shot and killed the wanted criminal Raju Shahabuddin in a lethal encounter. During his initial years in Mumbai Police, he developed a strong network of informants due to which he was transferred to the Anti-Extortion Cell of the Crime Branch, Mumbai Police. He gained popularity as an encounter specialist and archrival of the underworld don Arun Gawli, who operated out of Dagdi Chawl in Byculla, Mumbai. He once went inside the chawl with his team to kill the don, who fled from the scene, forcing Vijay to return empty-handed. In 1997, he killed two trusted men of Gawli, Sada Pawle and Vijay Tandel, in an encounter, which Arun termed as fake. In September 2004, he revealed the nexus between gutka barons J.M. Joshi and Rasiklal Dhariwal and underworld don Dawood Ibrahim. During his 25 years career, he killed around 75-80 criminals which included killing Amar Naik, Jaggu Shetty, Saadhu Shetty, Kundan Singh, and Zahoor Makhanda. He was the Head of the Anti-Extortion Cell before his death during the 26/11 Mumbai terror attacks.
Controversy
Fake Encounter Allegations
During his 25 years career, Vijay Salaskar was accused of a few encounters by victims' families and kin; however, he was never found guilty. In 2007, Irfan Hussain Ilfat Hussain Shaikh of Govandi, Maharashtra accused that his eldest son Imran Irfan Shaikh was killed in an alleged fake encounter led by Vijay Salaskar; however, he could not provide any solid evidence to support his accusation.
Death
He was killed by the terrorists during the 26/11 Mumbai terror attacks. He was at his home when he got a call from his department to report immediately to the office. He rushed along with the Anti-Terrorist Squad (ATS) Chief Hemant Karkare, Additional Commissioner of the Mumbai Police Ashok Kamte to neutralise the terrorists who were reported to be near Cama and Albless Hospital ("Cama") next to the Azad Maidan police station. He was driving the Tata Qualis, and at a turn near the hospital, two terrorists, Ismail Khan and Ajmal Kasab came out from behind a tree and shot at the vehicle with their AK-47s. Though Vijay managed to injure Kasab, he succumbed to the injuries sustained in the gunfight on 26 November 2008 at the age of 51.
Facts/Trivia
Vijay Slaskar's teacher at the Nashik Police Training College was retired DGP Arvind Inamdar, who termed Vijay as a very silent and intelligent student.
Underworld don Arun Gawli feared Vijay Salaskar, and he once told a minister to transfer him out of Mumbai.
His batch of 1983 comprised many officers who went on to become popular encounter specialists including Pradeep Sharma, Praful Bhosale, Arun Borude, Aslam Momin, and Ravindranath Angre and they planted 20,000 plants in the academy.
He was given the title of Shaheed after his death.
His preferred weapon was the .38 Tiger Titan revolver which he always carried in a leather pouch with him.
He did not drink and smoke and hardly socialised with people. His friends also describe him as a shy person.
He was also called Maharaj by his friends and fellow workers.
In 2013, the Maharashtra state government named the park in

Jogeshwari East

, Mumbai as Shahid Vijay Salaskar Udyan as a tribute to his martyrdom.
In September 2017, burglars robbed a mattress, table fan and ceiling fan from his house in the Sindudurg district in Maharashtra. The bungalow belongs to the maternal side of his family and is situated in the Adgoan village in the Rameshwarwadi area.
After his death, speaking at a public function, Vijay's wife alleged that had he kept this AK-56 assault rifle (which he kept from 1993 till 2005 before submitting it to the local arms division due to Mumbai Police Commissioner A. N. Roy's orders), he would have been alive.
In 2010, his wife Smita shared in an interview that she still wore Mangalasutra as she felt that he is alive.
He carried two mobile phones with him as he believed that the information from his informers could not wait, and they could contact him on another phone if one phone was busy.
His daughter Divya was appointed as Assistant Commissioner of Sales Tax, Mumbai, and she got the job more than two years after the 26/11 terror attacks, only after the intervention of Union Home Minister P. Chidambaram.
Many films and TV series have featured roles based on his life. In 2020, a Tamil film Darbar was released featuring Rajinikanth and Suniel Shetty, who played the role of Vijay Salaskar. In 2021, a film titled Mumbai Saga was released which showed the underworld and Mumbai police during the 1980s and 1990s. Emraan Hashmi played Vijay Salaskar's role in the movie.
His daughter Divya claimed in an interview that though Vijay used to come home late, on 26 November 2008, he came home early at 8 pm in the evening. She later said that he left without saying goodbye to her which he had never done before.
He was awarded Ashoka Chakra (posthumously) for his bravery during the 26/11 Mumbai terror attacks. His wife received the award on his behalf in 2009.
He won President's medal for gallantry service and many awards in Mumbai Police.
Her daughter fondly called him Superman and Control Freak.
He liked exploring forts and visited many forts in Maharashtra and its neighbouring states.
He was inspired by Chhatrapati Shivaji Maharaj.
He was a great lover of the book Aad Vatevarcha Maharashtra (Maharashtra that is off the tourists' map).
He was perfect at map reading and before visiting any place, he would first read the map of that area thoroughly.