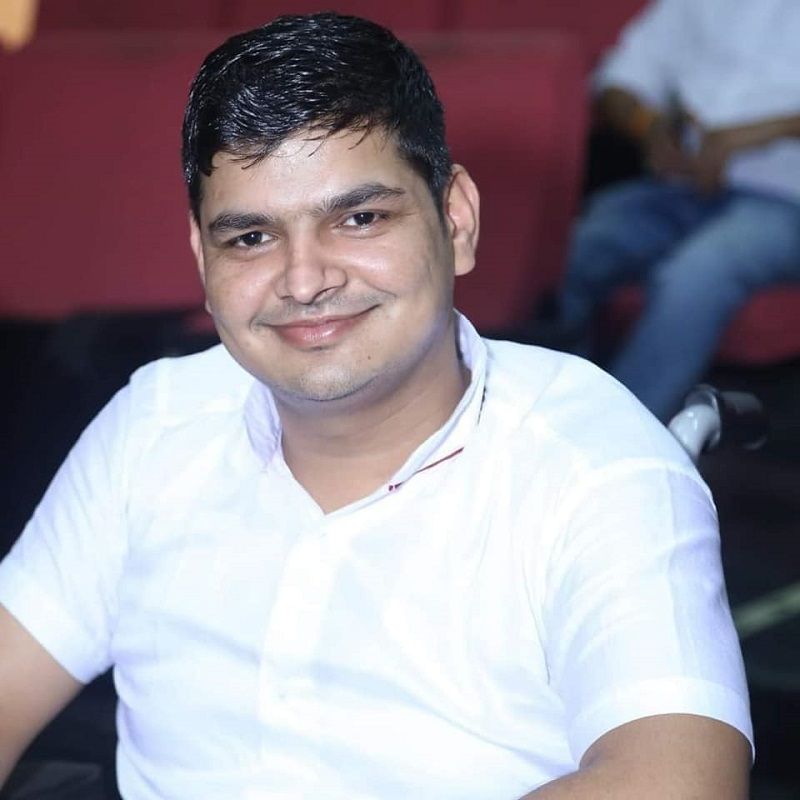 Suraj Tiwari is an Indian civil servant who is known for holding the 917th rank in UPSC 2022 even after being physically challenged.
Wiki

/Biography

Suraj Tiwari was born on Sunday, 17 November 1996 (age 27 years; as of 2022) in Dhanrajpur, Kurawali, Mainpuri, Uttar Pradesh. His zodiac sign is Scorpio. He did his schooling at Maharshi Parshuram Public School, Kurawali, Uttar Pradesh. He also attended SBRL Vaish Residential Educational Public Academy, Mainpuri, Uttar Pradesh and Swami Sampurnanand ICMAS, Mainpuri. He pursued a bachelor's degree in science but had to drop out because of the train accident in 2017. He also pursued a bachelor's degree in Arts in the Russian language at Jawaharlal Nehru University, New Delhi. He also pursued a master's degree in arts. He was born into a middle-class family that was not very financially strong. He and his elder brother Rahul used to do a job and earned Rs. 12,000 per month to help the family financially. He shifted to Delhi to pursue graduation after completing his schooling at Mainpuri.
Physical Appearance
Hair Colour: Black
Eye Colour: Black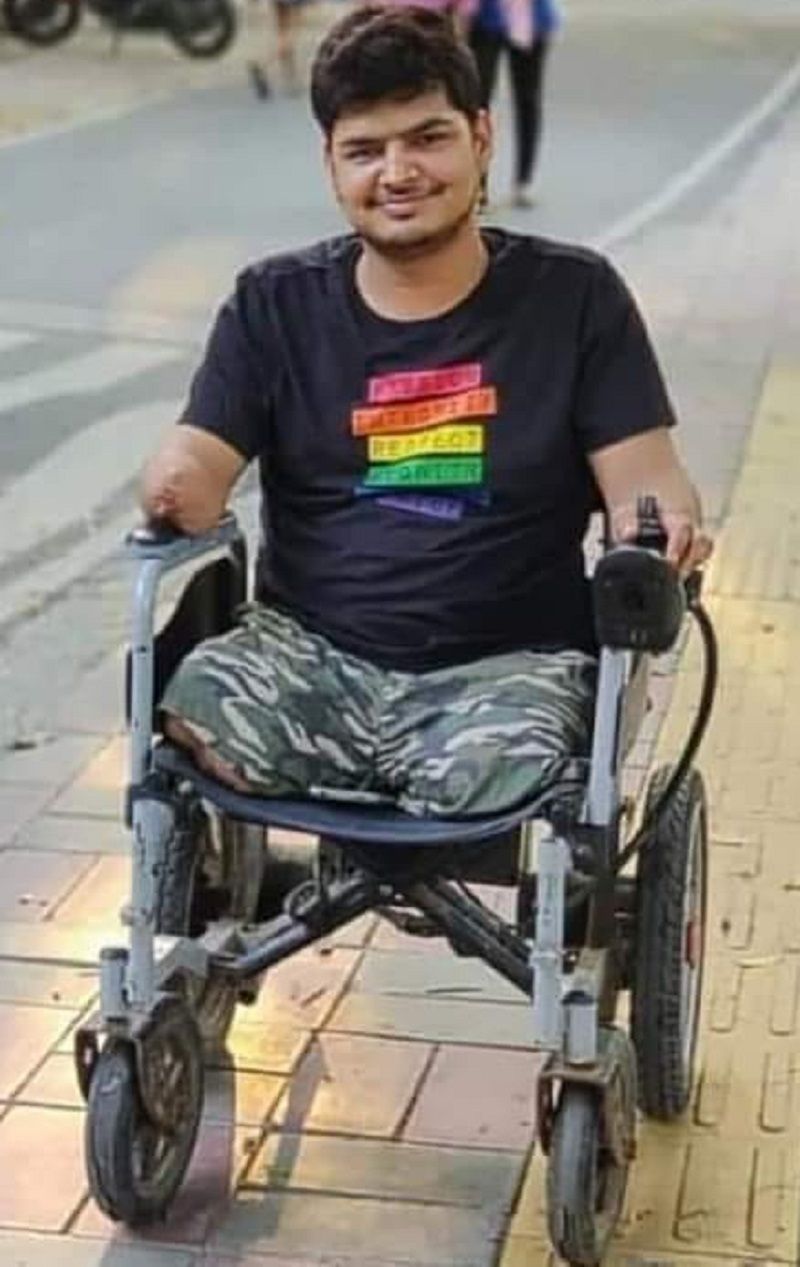 Family
Parents & Siblings
Suraj's father's name is Rajesh Tiwari, who is a tailor.
His mother's name is Asha Devi. He has two brothers, Rahul Tiwari and Raghav Tiwari. Rahul died on 25 May 2017 in a road accident. His sister's name is Priya Tiwari.
Train Accident
On 24 January 2017, he had an accident in Ghaziabad while he was travelling to his home from Delhi on a train. He slipped from the train and fell on the tracks. He was immediately admitted to the AIIMS Trauma Centre and was treated there for four months. The treatment cost around Rs. 14 lakh and his father took a loan of Rs. 8 Lakh for his treatment. After the treatment, the doctors informed him that he had lost both his legs from the knee down, his right arm to the elbow, and two fingers of his left hand. This incident affected him a lot and he was depressed for a long time. When he was in the hospital receiving treatment, he thought that he was not good for anything and had no hope left.
Jawaharlal Nehru University
When he was admitted to the hospital for four months, he came in contact with Akshansh Gupta, who was a Jawaharlal Nehru University alumnus who has cerebral palsy. Akshansh suggested Suraj study and appear for the Jawaharlal Nehru University entrance exam. He lent him his books to study. According to Suraj, he felt some hope after meeting Akshansh. He was finally recovering from the accident and depression, but another problem started in his life. His father fell ill and underwent surgery and on 25 May 2017, his elder brother Rahul passed away in a road accident. He could not concentrate on his studies due to which he failed the entrance exam. In an interview, he talked about this and said,
I had lost my limbs and brother, our economic condition became very bad. At that time, I lost the will to live. I wanted to take my own life. Par main toh iss layak bhi nahi tha ki khud se mar sakoon (I wasn't even capable of killing myself)."
After failing the exam, he was very upset but did not give up on his dream. He prepared for the entrance exam again when the news came that JNU decided to hold entrance exams twice a year, in May and December. He studied for over three months continuously and appeared for the December 2021 exam. In an interview, he talked about this and said,
When I got to know I had another shot, I gave it my all. For three months, I only studied and appeared for the December exams. When I finally got through, I was on top of the world. For people like me, there is no life without education."
He got admission to JNU in 2021 and used to get Rs. 2,500 every month as his Merit-cum-Means (MCM) scholarship and Rs. 2,500 each month as an escort allowance. Sometimes, he could not pay his hostel fee but many people in his college helped him a lot. In an interview, he talked about this and said,
Whether it's giving me money when I don't have it, or helping me in other ways, students and teachers here have golden hearts. I am preparing for IAS now. This university is heaven on earth for me. It has given me everything. Whatever I become from here on is to JNU's credit."
UPSC
In 2023, when the UPSC results were declared, Suraj held the 917th rank in the UPSC exam held in 2022. He cleared the exam on the first attempt. According to him, he used to study continuously for 18 hours to prepare for the exam. Suraj's family was very happy after the results were announced because all their relatives and neighbours congratulated them. In an interview, his father said that he could not believe his son had cleared the exam.