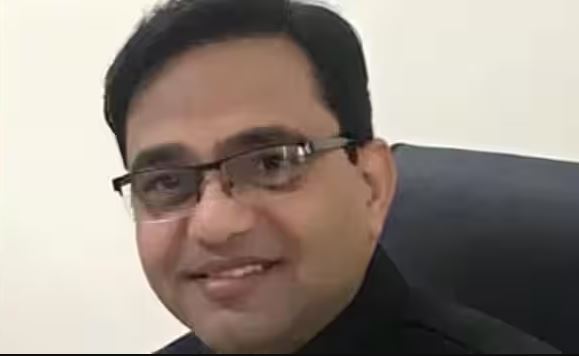 Sudhir Parmar is an Indian judicial officer who was appointed as a special CBI and ED judge in the Special Prevention of Money Laundering Act (PMLA) in Panchkula, Haryana, in November 2021. He was suspended from his post by the Punjab and Haryana High Court after a raid at his official residence by the Haryana Anti-Corruption Bureau in April 2023. On 10 August 2023, Sudhir was taken into custody from Gurugram as part of a money laundering investigation against him linked to charges of alleged bribery.
Wiki/Biography
He resides in Panchkula, Haryana.
Physical Appearance
Height (approx.): 5′ 8″
Hair Colour: Black
Eye Colour: Black
Family
Not much is known about his family.
Career
In 2019, Sudhir Parmar was posted as the Additional District and Sessions Judge in Gurugram. In November 2021, he was appointed as a special judge in Central Bureau of Investigation in Panchkula. He was also given a charge of special judge under the Prevention of Money Laundering Act (PMLA) in the Directorate of Enforcement. As a special judge, he held Haryana's designated courts for CBI and ED cases. During his tenure, he handled several high profile cases including the trial of former Chief Minister of Haryana Bhupinder Singh Hooda, a number of former IAS officers and real estate developers in Manesar land scam and AJL case.
In April 2023, he was put under suspension by the Punjab and Haryana High Court after the Haryana Anti-Corruption Bureau raided his official residence in Panchkula in connection with the Money Laundering Case registered against him. After his suspension, Rajeev Goyal, Additional Sessions Judge, Gurugram, was given the additional charge as the judge of the special CBI court in Panchkula by the Punjab and Haryana High Court. Sudhir was a member of the Bar Association of Rohtak before joining judiciary.
Controversy
Money Laundering Case
On 17 April 2023, an FIR was lodged against Sudhir Parmar, his nephew Ajay Parmar, a real estate developer, and Roop Kumar Bansal, the third promoter of the M3M group, under several sections of the Prevention of Corruption Act, 1988, and on conspiracy charges under the Indian Penal Code by the Anti-Corruption Bureau (ACB) of Haryana. The ED in a statement said,
as per reliable information, instances of grave misconduct, abuse of official position and demand and acceptance of undue advantage/bribe from the accused persons in the cases pending in his court were observed (in the judge case)."
The First Information Report (FIR) submitted by the Anti-Corruption Bureau (ACB) included screenshots of a WhatsApp conversation involving Sudhir Parmar, revealing his demand for Rs 5-7 crores to assist the real estate company owners in their cases with the Enforcement Directorate (ED). In the chat, Parmar asked another person to accept bribe money on his behalf from the company owners. The ACB alleged that the conversation also indicated that Rs 5 crores were already given to Parmar in relation to a case involving the realty giant. The FIR further asserted that while Sudhir Parmar held the position of additional sessions judge/additional district judge in Gurgaon, he exploited his official role to connect with the owners of IREO and M3M Group. This was aimed at securing a position for his nephew, Ajay Parmar, as a legal adviser within the group for an annual salary of Rs 12 lakh. Subsequently, after Sudhir Parmar was transferred to the role of special judge of CBI/ED in Panchkula, his nephew's salary was escalated to Rs 18-20 lakhs per annum. The ACB referenced audio recordings numbered 1, 2, 3, and 4 to support the claim. The FIR went on to allege that Ajay Parmar received substantial sums of money from R Sai Transport Company between August 2022 and February 2023. Ajay transferred Rs 41 lakh to his mother, Pushpa Devi. Similarly, Ajay's brother, Paramvir Singh Parmar, received Rs 36 lakh from the transport company between July 2022 and January 2023, along with an additional Rs 3.45 lakh, which was also transferred to their mother. Over the same period, Pushpa Devi received Rs 54 lakh from the company. With this money, a plot was purchased in her name at Sector 82, Gurugram, at a registered value significantly lower than its market value. The complaint additionally highlighted that despite the Enforcement Directorate filing a prosecution complaint against Lalit Goyal, the Managing Director of IREO, on 14 January 2022, Sudhir Parmar did not proceed to frame charges for over a year and a half. Following the FIR, the Haryana Anti-Corruption Bureau conducted a raid on Sudhir Parmar's residence on 18 April 2023. Subsequently, on 27 April 2023, the Punjab and Haryana High Court suspended Parmar from his duties. On July 6, 2023, Sudhir's nephew, Ajay Parmar, filed an application in the Panchkula PMLA court, requesting access to audio recordings and WhatsApp chats while contesting the factual basis of the ECIR. However, the court dismissed his application. On 10 August 2023, Sudhir Parmar was arrested by the Enforcement Directorate under the provisions of the Prevention of Money Laundering Act (PMLA). This led to several district bar associations in Haryana suspending work on 11 August 2023 in protest of Sudhir Parmar's arrest.