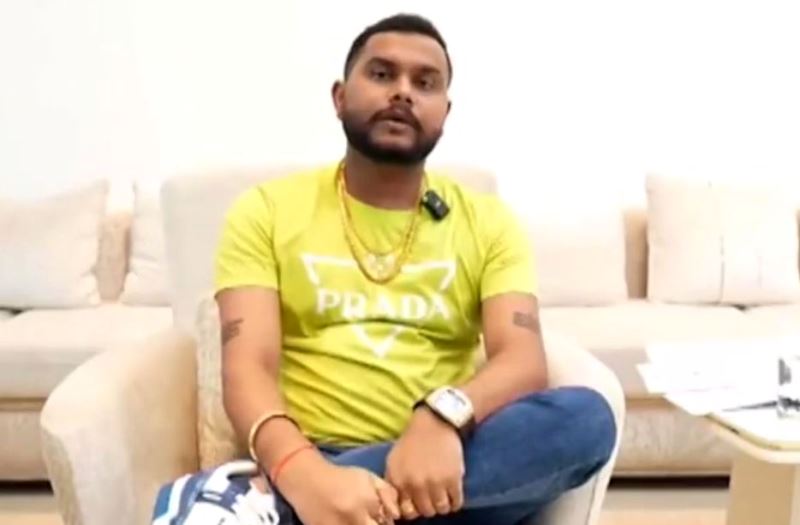 Shubham Soni is an accused in the Mahadev Book betting app case. In November 2023, he made headlines for claiming to be the owner of the Mahadev app and alleging that he had paid Rs 508 crore to Chhattisgarh Chief Minister Bhupesh Baghel as protection money.
Wiki/Biography
Shubham Soni hails from Bhilai, Chhattisgarh.
Family
Parents & Siblings
Not much is known about his parents and siblings.
Wife & Children
His martial status is unknown.
Mahadev Book App
In 2023, a video of Shubham Soni surfaced in the news in which he claimed to be the owner of the Mahadev Book betting app and alleged that he paid Rs 508 crore to Chhattisgarh Chief Minister Bhupesh Baghel for protection. He said that he founded the app in Bhilai, Chhattisgarh in 2021. The betting app is an umbrella syndicate that provides an online platform for illegal betting websites to enrol new users, create user IDs, and engage in money laundering through a complex network of Benami bank accounts. Users could bet in a range of activities — from election results to games such as poker, card games and cricket. In the video, Soni said that he started facing legal trouble as his business gained momentum in Bhilai. His business associates were being arrested. In dire need of protection, he came into contact with Chhattisgarh Chief Minister Bhupesh Baghel via his political advisor Vinod Verma. Reportedly, Baghel encouraged Soni to expand his gambling business to Dubai. According to the video, Baghel, his son Bittu, and Vinod Verma were involved in the syndicate. In the video, Soni said,
I started the app in 2021, and my gambling business in Bhilai was doing well. It started small but grew bigger, and we had more money. People started to notice. When my friends got into trouble, I started paying Verma ji (Vinod Verma) Rs 10 lakh every month for protection…Things went smoothly for a while, but then my friends got into trouble again. I met with Chief Minister Bhupesh Baghel, Vinod Verma, and they told me to expand my business to Dubai"
Soni also said that he was "trapped in this political system" and wanted to return to India from Dubai, but he was "scared." The video was released by BJP's central media convener Siddharthnath Singh at a press conference. Eventually, the Enforcement Directorate (ED) arrested Asim Das, a cash courier, who was sent from the UAE  to deliver large amounts of cash to the ruling Congress in Chhattisgarh for electioneering expenses. The ED said it recovered cash worth Rs 5.39 crore from Asim's car and his residence. The Congress and Baghel denied the allegations and said that the video was released by the BJP just before polling for electoral gains. The app came under the scanner of the ED for money laundering charges in 2023. The key accused in the case were Sourabh Chandrakar and Ravi Uppal.
Facts/Trivia
He has tattoos on each of his biceps.