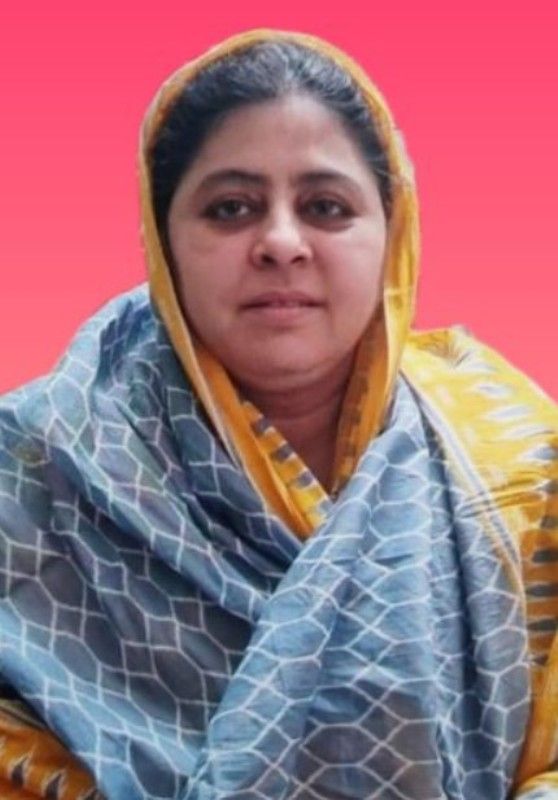 Shaista Parveen is an Indian politician and the wife of the gangster-turned-politician Atiq Ahmed. Her name came to the limelight during the police investigations when it was found that she planned the murder of Umesh Pal in February 2023.
Wiki/Biography
Shaista Parveen was born on Saturday, 1 July 1972 (age 50 years; as of 2022) in the Dhoomanganj area of Prayagraj (then-Allahabad), Uttar Pradesh. Her zodiac sign is Cancer. Although she belongs to the Dhoomanganj area of Prayagraj; however, as her father was a police constable, she spent her childhood in the Pratapgrah area of Prayagraj and also learnt the tactics of the police department due to her close proximity to the police officials. She completed her schooling at Kidwai Memorial Girls Inter College, Prayagraj and later completed her graduation.
Physical Appearance
Height (approx.): 5′ 2″
Weight (approx.): 70 kg
Hair Colour: Black
Eye Colour: Black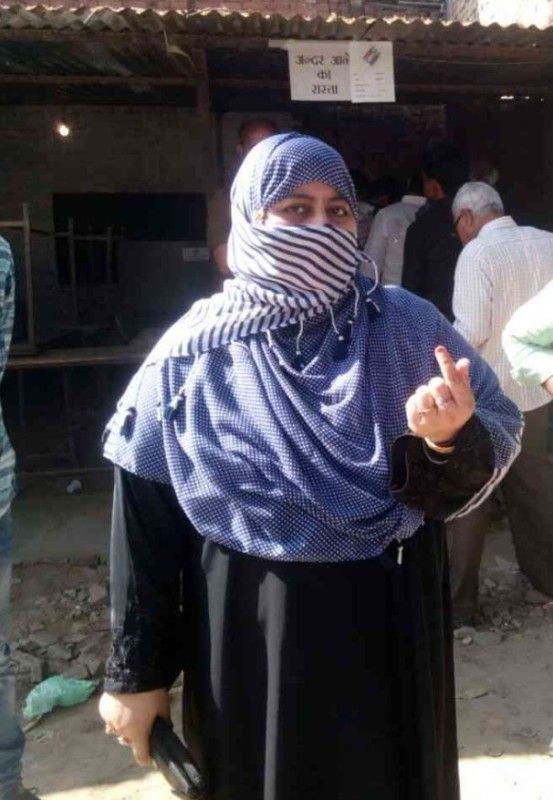 Family
She was born into a middle-class family.
Parents & Siblings
Her father's name is Mohammad Haroon who was a police constable. She was the eldest of 6 siblings including 2 brothers and 4 sisters. One of her brothers' names is Zaki Ahmed.
Husband & Children
In April 1996, she got married to Atiq Ahmed, a gangster turned MP and MLA. The couple had 5 sons named Ali, Umar Ahmad, Asad, Ahzaan, and Abaan. Asad was killed in an encounter with Uttar Pradesh Special Task Force (UP STF) in Jhansi on 13 April 2023.
Religion
She follows Islam.
Career
Politics
After her husband Atiq was jailed in 2017 and the police started filing chargesheets in FIRs, she started to find political cover for her family so that she can keep Asad's political background intact in the hopes of securing his release. She joined All India Majlis-e-Ittehadul Muslimeen (AIMIM) in September 2021 in a function where AIMIM President Asaduddin Owaisi was also present.
She later conducted many rallies for AIMIM and read out a message given by Atiq at a rally where she said that Muslims should vote for him as they do not have political representatives which has forced them to do menial jobs like cycle repair.
She joined Bahujan Samaj Party (BSP) on 5 January 2023 in a grand function. There were rumours that she would contest the Prayagraj Mayor elections as a BSP candidate; however, she was later sidelined as a Mayor candidate. When she joined BSP, she said that Muslim and Dalit votes were important to her, and she would work for their upliftment. She said,
The combination of Dalit and Muslim could bring wonders in political field not only in UP but also across the country. But I feel that things would be good and favourable when the BSP chief becomes the chief minister of the state."
Controversy
Named as Conspirator of Umesh Pal's murder
The brother of the former BSP MLA Raju Pal, Umesh Pal, was murdered in broad daylight on 24 February 2023 in Prayagraj. Umesh was a key witness in the Raju Pal kidnapping case. Two policemen were also killed in the shootout. Police later lodged an FIR against Shaista Parveen, her husband, Atiq Ahmed, her son, Asad, Atiq's brother, Ashraf, 4 other criminals named Guddu Muslim, Armaan, Ghulam, and Sabir as accused in the case. While investigating the details later, the police came to know about her role in the murder. They found that she often organised the talks between Atiq and other gang members. She ran away to an unknown location to evade arrest after which the police declared a cash award of Rs 25,000 for her on 12 March 2023. She later approached a Chief Judicial Magistrate (CJM) Court in March 2023 for anticipatory bail; however, the appeal was rejected. UP Police later doubled the reward on her to Rs 50,000 in April 2023. It was rumoured that she would surrender to pay her last obeisances to her son Asad who was killed in an encounter in Jhansi on 13 April 2023.
Facts/Trivia
Three cases were registered against her in 2009 in cases related to abduction, threat, and Arms Act; chargesheet has also been filed for the same.
In 2017, it was alleged that she kept in touch with him using a mobile phone and operated her gang IS-227 with the help of her sons and other relatives.
She later became a notorious figure after many people alleged that she threatened them using Atiq's name and often orchestrated fatal attacks on them.
She alleged in January 2021 that her parent's house in the Chakia area of Prayagraj was raided by drunk policemen at midnight by crossing over the boundary walls of the house. She alleged that only females were present in the house at that time with whom the policemen misbehaved. She said,


There were no males in the house at that time. Cops make them awake and carried out a search of the house during which they ransacked the rooms and misbehaved with family members."
She filed an application in Chief Judicial Magistrate (CJM) Court in March 2023 stating that her two minor sons, Azhaan and Abaan, have been illegally detained by the police, and she was unable to meet them. In their reply, the police stated that both boys were found in the Kasari Masari area and were sent to the juvenile detention centre in Khuldabad.
There were rumours that she frequently visited the house of one of her brothers-in-law, who was posted in Varanasi as a sub-inspector in UP Police. 
The police department faced difficulty in releasing her poster as she was always photographed wearing a Niqaab (Face veil) in public; however, they found a photo of her face in one of the wedding albums after which they were able to release her poster.
She does not have any account on any social media handle and does not use it either.
There were rumours that she instigated Atiq and other gang members to avenge their insult by killing Umesh Pal in public so that the public continued to fear them.