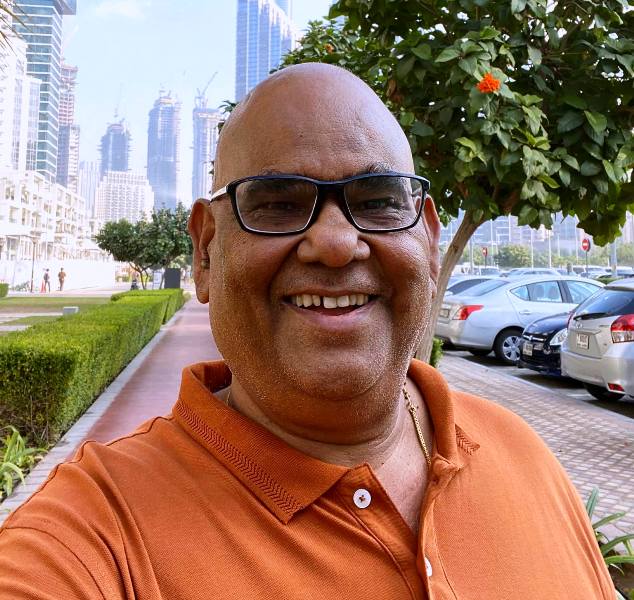 Satish Kaushik (1956-2023) was an Indian actor, director, scriptwriter, and producer. He is well known for working in many Bollywood films like Mr. India, Mujhe Kucch Kehna Hai, and Tere Naam. On 9 March 2023, he breathed his last in Gurugram, Haryana, after a cardiac arrest.
Wiki/Biography
Satish Chandra Kaushik was born on Friday, 13 April 1956 (age 66 years; at the time of death) in Mahendragarh, Punjab, India (now Haryana). After completing his schooling at a municipal school in his hometown, Satish enrolled at Kirori Mal College, where he pursued graduation from 1973 to 1974. While talking about his college days, he said that he got involved with Players, the theatrical society of the Kirori Mal College, and began representing the college at various events. He further said that he started skipping classes because he was busy with the theatrical group. He later won the Best Actor Award for his play Teen Apahij.
Thereafter, he pursued acting courses at the National School of Drama (NSD) and later at the Film and Television Institute of India (FTII).
Physical Appearance
Height (approx.): 5′ 6″
Hair Colour: Bald
Eye Colour: Dark Brown
Family
Parents & Siblings
He has two brothers and three sisters.
Wife & Children
His wife, Sashi Kaushik, is a filmmaker. They got married to each other on 12 May 1985. His daughter's name is Vanshika Kaushik. She was born through a surrogate mother.
Satish and Sashi had a son named Shanu Kaushik. He died at the age of 2 in 1996. In an interview, when asked how has his life changed after the passing of his son, Satish said,
I have become much more homely now. Pehle main apne mein hi ramta rehta tha. I avoid going to parties now, I have become calmer. I even control my diet and drinking because of her. I had lost my son 20 years back, when I was at the peak of my career. I couldn't really get time to even feel that loss. I used to be continuously busy with work and this would make me feel guilty. I didn't even have the time to mourn my son's death. But ab Vanshika ke aane se sab baraabar ho gaya. All the unsettled emotions are somewhere settled with Vanshika's arrival."
Religion
Satish Kaushik follows Hinduism.
Signature/Autograph
Career
Actor
Satish Kaushik made his acting debut with a 1981 Bollywood film titled Chakra as a boot polisher.
In the 1983 film Jaane Bhi Do Yaaro, he played the role of a character named Ashok. In the same year, appeared in Masoom as Tiwari. Satish appeared as Khajju Haryanvi in the 1984 film Ab Ayega Mazaa. In the same year, he worked along with famous actors like Om Puri and Anupam Kher in the film Sheeshay Ka Ghar. He played the role of a sub-inspector named Ramu Ghadiali in the 1987 film Jalwa. In the film, he worked along with renowned actors like Naseeruddin Shah and Archana Puran Singh.
In the same year, he appeared as Calendar in Mr. India.
In 1989, he landed the role of Kashiram and worked with Anil Kapoor and Jackie Shroff in the film Ram Lakhan. In the same year, he appeared in several films including Prem Pratigyaa as Charan, Aag Se Khelenge as Inspector Pardesi, and Guru Dakshina. In the Govinda starring 1990 film Swarg, he played the role of a character named airport. In the same year, he played the role of Bankhe Bihari Chaturvedi aka BBC in the film Jamai Raja. He appeared as Noni Singh on Zee TV's record chart show, Philips Top 10, which was aired from 1994 to 1999. In 1994, he played the role of Panipuri Sharma in Andaz. He landed the role of Mutthu Swamy in the 1996 film Saajan Chale Sasural.
In 1997, he worked along with Akshay Kumar, Juhi Chawla, and Paresh Rawal in Mr. & Mrs. Khiladi. In the film, he played the role of Chanda Mama. In 1998, he played the role of Jumbo in Gharwali Baharwali. In the same year, he appeared as a character named Sharafat Ali in the film Bade Miyan Chote Miyan in which Amitabh Bachchan and Govinda were the lead cast.
He played the role of Harpal 'Happy' Singh in the 1998 film Pardesi Babu for which he won an award. In 2000, he landed a role in Hadh Kar Di Aapne. As a character named Pappu Pager, Satish appeared in the 2002 film Hum Kisi Se Kum Nahin. He landed the role of Mr. Nanda in a 2008 short film titled Migration. In the 2008 film God Tussi Great Ho, Satish played the role of a Chief Minister named Bholaram Sachha. In 2009, he acted in several films including Do Knot Disturb and Teree Sang: A Kidult Love Story. He worked with Paresh Rawal and Ajay Devgn in the 2010 film "Atithi Tum Kab Jaoge?" In 2011, he landed the role of Bata Bhai in Double Dhamaal. He played the role of Choudhry in the 2015 comedy film Jai Ho! Democracy. He appeared as Jasbir Walia in the 2015 StarPlus sitcom Sumit Sambhal Lega. In the 2015 film Udta Punjab, Satish Kaushik played the role of Tayaji. In the same year, he played the role of Nawaab Jung Bahadur in the 2015 SAB TV show The Great Indian Family Drama. In 2018, he played the role of a character named Gopi Bhalla in the film Veerey Ki Wedding. In 2019, he played the role of a character named Jaidev Choudhary in the Haryanvi film Chhoriyan Chhoron Se Kam Nahi Hoti. He was later awarded National Award for his acting in the film. He landed the role of Bhokelal Mupe Chatora in the 2020 film Baaghi 3. He appeared as Manu Mundra for four episodes in the 2020 SonyLIV web series Scam 1992: The Harshad Mehta Story. Satish Kaushik not only acted but also directed the 2021 film Kaagaz. The film was released on ZEE5. In 2022, he acted in several films and web series including Thar as a policeman, Awwal, Karam Yudh as Bhisham Roy, and Country Mafia.
He landed the role of Ratan Lamba in Chhatriwali, a 2023 ZEE5 film. Thereafter, he was signed for the role of a politician named Jagjivan Ram for the film Emergency; however, Satish Kaushik died before the completion of the film.
Director
Satish Kaushik made his directorial debut in 1993 with the Hindi film Roop Ki Rani Choron Ka Raja, which failed to perform well at the box office. The film had Sridevi, Anil Kapoor, Jackie Shroff, Johnny Lever, and Anupam Kher in its cast.
In 1995, he directed Prem, which was also a box office disaster. In 1999, he directed Hum Aapke Dil Mein Rehte Hain, his first directed film that was a box office hit. He directed the 2000 romantic action drama film Hamara Dil Aapke Paas Hai. In 2002, he directed Badhaai Ho Badhaai. He worked with Salman Khan in the 2003 film Tere Naam. It was rumoured that Salman Khan slapped Satish Kaushik during the shooting of the film; however, Satish trashed the claims as baseless. In 2020, he not only directed but also acted in a music video titled When Life Give U A Banana.
Producer
Apart from acting and directing, Satish Kaushik has produced many films and dramas including A Billion Colour Story, School Chalega..!, and The Last Show.
Production companies
On 17 January 1995, he assumed the directorship of Chitrayug Productions Private Limited. Satish Kaushik became the director of Kapoor And Kaushik Entertainment Private Limited on 14 August 2000. He was appointed the director of Real Good Films Private Limited on 2 February 2007. On 03 February 2007, Satish Kaushik and Anupam Kher started their production house called Karolbagh Films & Entertainment Pvt and produced their first film, Teree Sang, in 2009. Later, the company was closed as the duo parted ways due to constant disagreements among them. In an interview, while talking about, a close aide of Satish and Anupam said,
Though there were major plans for the production house, what with other major corporate houses expressing interest in tying up with them for many more films in years to follow, somehow things didn't quite materialize. As partners, it wasn't really working out for Kher saab and Satishji. They felt that it was best for them to stay on as friends instead of bringing a production house between which was turning out to more of a problem than a solution."
On 21 February 2011, he became the director of Uv News Media & Communication Limited. On 29 March 2013, he assumed the directorship of White Rice Entertainment Private Limited. On 26 November 2021, Satish Kaushik co-founded The Satish Kaushik Entertainment Llp with his nephew Nishant Kaushik.
Controversies
Chandigarh Film City Scam
In 2007, Parsvnath Developers and its partner Satish Kaushik leased a 30-acre land in Sarangpur village, Chandigarh, from the Chandigarh administration for constructing a multimedia-cum-film city, worth Rs. 800 crores. Later, the media exposed a financial fraud in the leasing of the land following which the Central Vigilance Commission (CVC) conducted an inquiry into the matter and revealed that the actual cost of the land was Rs. 1200 crores, while it was leased to Kaushik and the Parsvnath Developers at a throwaway price of Rs. 191 crores. After the case was handed over to the Central Bureau of Investigation (CBI), the Chandigarh administration cancelled the deal, citing irregularity in the payment of the amount. Later, a case was filed against Kaushik; however, he was acquitted after no conclusive evidence was found against him. In an interview, while talking about it, he said,
I had given a detailed presentation on the basic concept of the project and was a creative partner with Parsvnath. I have now come to know that Parsvnath has decided to opt out of the project and UT administration is strongly considering allowing it. But I am being kept out of the loop and neither of the two parties have cared to inform me."
Accused of breaking promises
In May 2021, Lal Bihari Mritak, a farmer on whom Satish Kaushik's film Kaagaz was based, accused Satish and his co-producer Salman Khan of fraud. According to his allegations, Satish had not only changed the title of the film but also changed Lal Bihari's name in the film without his consent. He also accused Satish of not narrating the script of the film before producing it. He further added that the film has hurt the sentiments of the Dalits by using indecent language against the Dalits. Talking about it, Lal Bihari said,
Impressed by my life and story, Kaushik along with scriptwriter Imtiaz Hussain met me in 2003. After a long conversation, I gave them my consent for making the film on my life. He said Kaushik did not keep his promise of narrating the movie script before filming it. Mritak added Kaushik promised to call the film Main Zinda Hu. But he titled the movie Kaagaz. Kaushik did not take my permission to change the title."
After the allegations, a special Scheduled Castes and the Scheduled Tribes (Prevention of Atrocities) Act court instructed the Uttar Pradesh police to submit a report in the court on the allegations against Kaushik and Salman Khan.
Awards & Honour
In 1999, Satish Kaushik won the Bollywood Movie Award under the Best Comic Actor category for the film Pardesi Babu.
He received the Screen Videocon Award for Philips Top Ten for co-writing and anchoring the show.
He won the Filmfare Award for Best Comic Actor for the film Ram Lakhan in 1990.
Under the Best Comic Actor category, Satish Kaushik received the Filmfare Award in 1997 for the film Saajan Chale Sasural.
In 2021, for producing the film Chorriyan Chhoron Se Kam Nahi Hoti, Satish received the National Award under the Best Film category.
In 2022, he received the Babasaheb Phalke Award for Best Supporting Actor for the film Kaagaz.
In the same year, he won the Jury Award for the film Thar under Best Supporting Actor in an Original Film category at the OTTplay Awards.
In March 2022, the Saudi government honoured him with a Golden visa UAE.
In January 2023, he received Star Dust Award for Sustained Excellence in Cinema.
Car Collection
Rolls Royce Silver Shadow.
Net Worth
In 2023, his net worth was reported to be around Rs. 50 crores. However, some sources claim his net worth to be around Rs. 120 crores.
Death
At 1 am on 9 March 2023, Satish Kaushik was declared dead upon arrival by the doctors at the Fortis Hospital in Gurugram. According to Anupam Kher, Satish was visiting a family friend in New Delhi for Holi when he began complaining about severe chest pains and uneasiness at night. While he was being taken to the Fortis Hospital in a car, he suffered a massive cardiac arrest that led to his death. Talking about it, actor Anupam Kher said,
He felt uneasy and he told driver to take him to the hospital and on the way he suffered a heart attack around 1 am."
Facts/Trivia
While giving an interview, Satish Kaushik said that he received Rs. 500 as payment for acting in the 1981 film Chakra. He further said that he celebrated it by purchasing two bottles of Coca-Cola. Talking about it, he said,


I went to the station and wanted to take the fast train. So, I jumped the track to go to the other side. Trains came from both the sides and people started shouting 'marega, kya kar raha hai?' But they did not know the level of my excitement. After I got off the track, I bought two bottles of cold drink. That's how the journey of an actor is going to start, or maybe end."
Satish Kaushik has worked as the director of the Haryana Arts Council, chairman of the Haryana Film Promotion Board, and vice president of the FTII society.
According to Neena Gupta's book Sach Kahun Toh: An Autobiography, Satish Kaushik asked her to get married to him as she was pregnant with Masaba, her daughter, as he wanted to support her. She, however, rejected the proposal. In her book, she wrote,


Don't worry, if the child is born with dark skin, you can just say it's mine and we'll get married. Nobody will suspect a thing."
Satish Kaushik consumed alcoholic beverages occasionally.
Satish, in an interview, said that he used to smoke; however, he left it after Veeru Devgan persuaded him to quit smoking.
In 2021, Satish Kaushik was featured on the cover of Reverie, a fashion magazine.