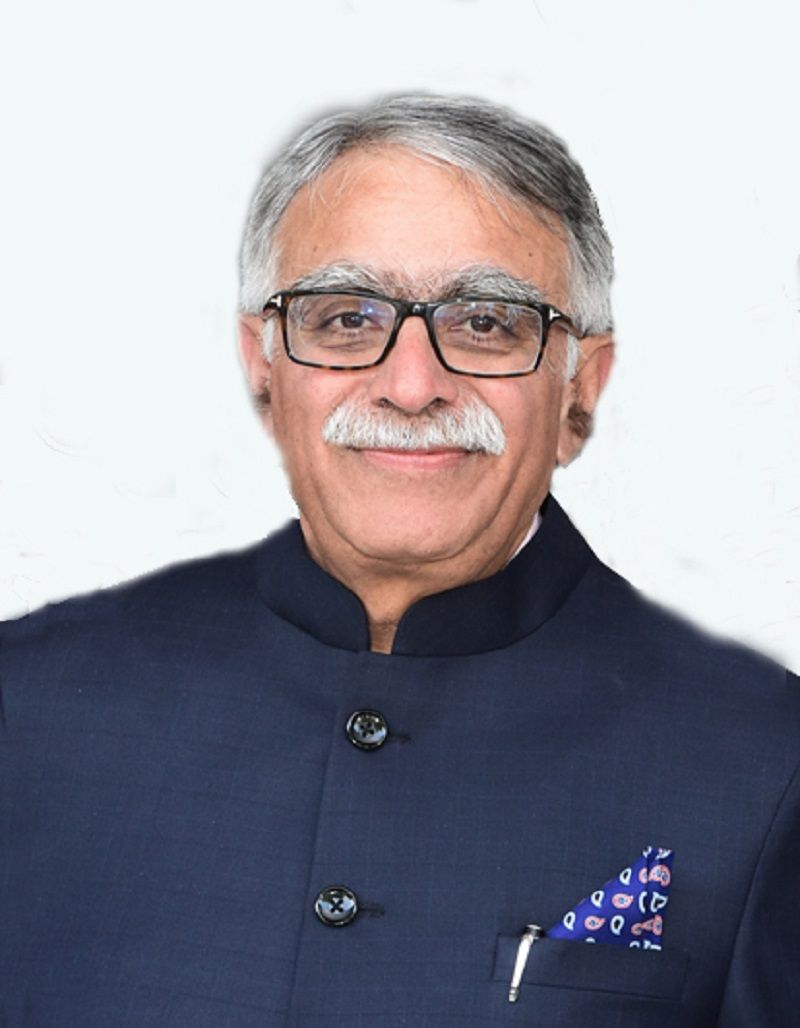 Sanjay Karol is a Judge of the Supreme Court of India. He is the former Chief Justice of Patna High Court and Tripura High Court. He has also served as Judge and Acting Chief Justice of Himachal Pradesh High Court.
Wiki

/Biography

Sanjay Karol was born on Wednesday, 23 August 1961 (age 61 years; as of 2022) in the village Garli, Dehra Gopipur, Kangra, Himachal Pradesh. His zodiac sign is Virgo. He did his schooling at St. Edward's School, Shimla in 1977. He pursued a bachelor's degree in history at Government College, Sanjauli. In 1985, he pursued a law degree at the Faculty of Law, Himachal Pradesh University. In 1986, he was enrolled as an advocate and started practising in various courts including The Hon'ble Supreme Court of India, in Constitutional, Taxation, Corporate, Criminal and Civil matters. During his practice, he was a counsel in the Inter-State water Dispute (BBMB Project) in the Hon'ble Supreme Court of India.
Physical Appearance
Height (approx.): 5′ 7″
Hair Colour: Salt and Pepper
Eye Colour: Black
Family
Parents & Siblings
There is not much information available about his parents and siblings.
Wife & Children
The name of his wife is not known.
His son's name is Sarthak Karol and his daughter's name is Shradha Karol.
Caste
He belongs to the Sood caste.
Career
From 1998 to 2003, he held discharged constitutional duties as the Advocate General of Himachal Pradesh. In 1999, he became the Senior Advocate at Himachal Pradesh High Court and also served as part of the Senior Panel for the Central Government, Supreme Court of India. On 8 March 2007, he was appointed as the Himachal Pradesh High Court Judge. On 25 April 2017, he started serving as the Acting Chief Justice of the Himachal Pradesh High Court. In 2017, while serving as Acting Chief Justice of the Himachal Pradesh High Court, he was also chairman of the H.P. High Court Legal Services Committee, held discharged statutory duties as Executive Chairman of H.P. State Legal Services Authority and was a member of the Board of Governors, Himachal Pradesh Judicial Academy. On 14 November 2018, he was appointed as the fourth Chief Justice of Tripura High Court. In 2018, he was the Patron-in-Chief of the Tripura State Legal Services Authority and Chairman of the Tripura Judicial Academy. On 11 November 2019, he was transferred to Patna High Court as the Chief Justice. In 2019, he also served as the Patron-in-Chief of Bihar State Legal Services Authority, Patron-in-Chief of Bihar Judicial Academy, and Chancellor of Chanakya National Law University, Patna. On 6 February 2023, he became the Judge of the Supreme Court of India.
Assets & Properties
Movable Assets
Jewellery
Vehicles
Immovable Assets
Land
60 Bighas(approx) at Churag, Tehsil Karsog, Mandi, Himachal Pradesh
16 Bighas (approx) at Karsog, Himachal Pradesh
150 square yards (approx) at BAra Ward, Shimla, Himachal Pradesh
Share in the land at Garli, Dehra, Kangra, Himachal Pradesh
Share in 2500 square yards at Main Bazar, Kalka, Haryana
39 Biswas (outside Municipal limits) at village Kamyana, Shimla, Himachal Pradesh
Commercial Buildings
Two houses on land at SI.No. (i)
A built-up portion in the house commonly known as Bell Villa, Station Bara Ward, Shimla
Share in the house at a place mentioned at SI.No. (iv)
Flat and Basement at C-164, Manu Apartment, Mayur Vihar, Delhi
Facts/Trivia
In 2017, he ordered to make public toilets on National Highways for people who travel by public buses. He also declared that forcing people to urinate or defecate in public owing to the absence of public toilets violates their dignity.
In 2017, while he was serving in the Himachal Pradesh High Court, he gave judgments on issues like removing discrimination against married women in matters of employment, checking illegal mining, and protecting rivers from the illegal running of dams. After his judgements, many measures were taken to solve the problem including the installation of cameras in the prisons to check human rights violations, the building of roads, protection of the UNESCO heritage sites, improve the medical facilities in the hospitals, reforms in the forest department especially the condition of forest guards, and police reforms.
On 1 June 2018, while he was serving as the Acting Chief Justice of the Himachal Pradesh High Court, he went to the locality to check the records of the complaints related to the water supply at 3 am. This initiative taken by Karol was appreciated a lot by the people.
Once he gave a judgment about a case that impressed a lot of people and Karol received a lot of appreciation. He helped a girl named Indu Kumari who filed a petition because she was denied admission to Himachal Pradesh University under the 5% quota, as provided in the Rights of Persons with Disabilities Act, 2016. According to her, the university provided only 3% of reservations to disabled students. He talked about it and said,


In view of the provisions of Rights of Persons with Disabilities Act, 2016, wherein an express provision is there in Section 32 of the same that 5% of seats are to be reserved for persons with disabilities, the act of the University of reserving only 3% seats for persons with disabilities is totally unjustified and not acceptable being violative of the statute."
In 2019, when he was serving in the Patna High Court, he took some steps to save the environment. He did not allow the destruction of Peepal trees in the High Court campus for the construction of the new building. He asked the engineers to change the design and reshape the building complex so that the Peepal trees were not harmed.
On 13 December 2022, his name was recommended for the post of Supreme Court judge, but there was no confirmation from the Union government. The others to join as a judge along with Karol are Rajasthan HC Chief Justice Pankaj Mithal, Manipur HC Chief Justice PV Sanjay Kumar, Patna HC judge Justice Ahsanuddin Amanullah, and Allahabad HC judge Justice Manoj Misra.
In an interview, Karol said that his motive in life is to help all the poor litigants for which he also adopted the methods of reconciliation and mediation and proposed legal clinics at the Panchayat level.
He is known for his humble behaviour. According to a media report, once Karol saved the life of a milkman who fainted after suffering a seizure in the Lakkar Bazaar of Shimla. Karol was passing by when he saw him lying on the road and immediately got out of the car and asked his driver to take the man to the hospital.