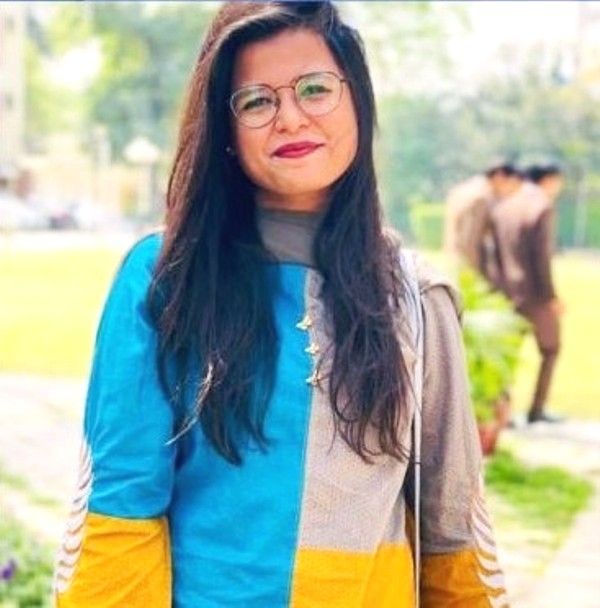 Dr Sana Ramchand Gulwani is a Pakistani civil servant who belongs to the Hindu community of Sindh province. In May 2021, she hit the headlines when she became the first woman to clear the FPSC CSS (Federal Public Service Commission Central Superior Service) exam in Pakistan's 73 years of history.
Wiki/Biography
Sana Ramchand Gulwani was born on Wednesday, 3 November 1993 (age 29 years; as of 2022) in Chak, Shikarpur, Sindh, Pakistan. Her zodiac sign is Scorpio. She completed her primary and higher secondary education at a local government school in Sindh. In 2016, She pursued a Bachelor of Medicine and Bachelor of Surgery in urology at Shaheed Mohatrma Benazir Bhutto Medical University Larkana, Sindh, Pakistan. Later, she cleared the FCPS Surgery (Fellow of College of Physicians and Surgeon) exam and started her training in Karachi to become a professional urologist. FCPS consists of 4-5 years of training and theses, after which a person gets a professional fellowship (qualification) to become a surgeon. Sana had completed 2 years of her training when she cleared the FPSC CSS (Federal Public Service Commission Central Superior Service) exam in 2020.
Physical Appearance
Height (approx.): 5′ 5″
Weight (approx.): 58 kg
Hair Colour: Black
Eye Colour: Black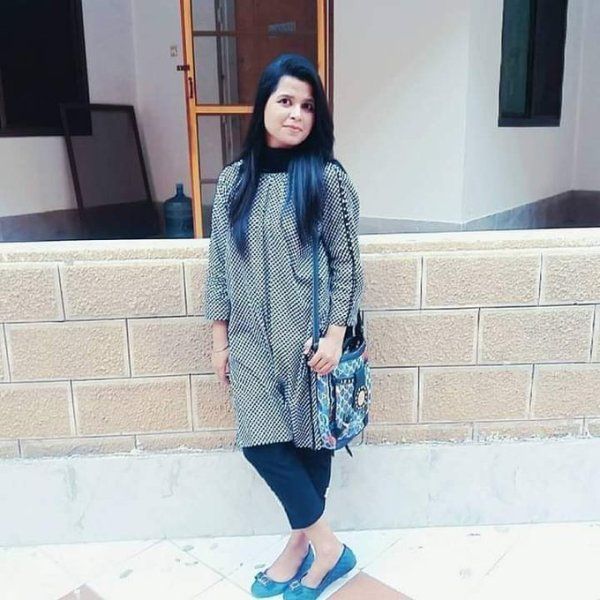 Family
Sana belongs to the Gulwani family of the Hindu community in Sindh, Pakistan. Sindhi Hindus are a minority in Pakistan.
Parents & Siblings
Sana's father's name is Ramchand Gulwani and her mother's is Salochina Gulwani. Sana has four sisters. Her sister Sonam Ramchand is a software engineer, and Nandini Ramchand is pursuing MBBS.
Husband
Sana Gulwani is not married yet.
Career
Doctor
After completing her MBBS, Sana cleared the FCPS-1 (Fellow of College of Physicians and Surgeon) exam following which she started her training to become a professional fellow of College of Physicians and Surgeons (CPSP), Pakistan. She did her training at different medical colleges including Chandka Medical College Larkana, Sindh, and Sindh Institute of Urology and Transplantation Karachi, Pakistan. She was serving as a Grade 17 medical officer at Taluka Hospital, Lakhi, in rural Shikarpur when she cleared the FPSC CSS 2020.
Civil Servant
Dr Sana Ramchand Gulwani came into the limelight when she became the first Hindu woman to clear the Central Superior Service (CSS) exam in her first attempt; she was given an appointment in the most sought-after cadre of bureaucracy i.e, Pakistan Administrative Services (PAS). She cleared the exam from the rural category.
Motivation to Become a Civil Servant
Sana Gulwani started her preparation in May 2019. During her training as a surgeon, she experienced poor management and facilities in hospitals. Being a practitioner, she couldn't do much to improve the situation. In an interview, she talked about an incident which became the turning point of her life. She said,
I wasn't even aware of CSS until District Commissioner Shikarpur visited our hospital. I was impressed by his conduct and his communication skills. Later, I found out that he was a CSS officer, which became a turning point for me. It took me nearly two months to thoroughly research and make up my mind to sit for the exam. I started my preparation in May of 2019 and sat for the exam in February 2020."
Time Management
She managed her medical training and study for CSS together. Initially, she used to study only 3-4 hours a day due to her training and thesis work. In November 2019, she took leave from her job and started studying 12-14 hours a day. In an interview, she shared her views about CSS and said,
I feel we create unnecessary fear of CSS in our mind. It is just a hype people have created. I personally experienced that CSS is easier than medicine. We can say it is tricky. If one understand the trick then he can clear the exam with just 7-8 months of preparation just like I did."
Strategy
There are six compulsory subjects, and six optional subjects in FPSC CSS. Sana chose International Relations, History of the USA, Zoology, Sindhi Literature, Town Planning and Urban Management, and Applied Mathematics as her optional subjects. She deactivated all her social media accounts and cut the contact from friends to prepare dedicatedly. She took the help of her MBBS batchmate who was also preparing for the civil services.
Contrary to other aspirants, Sana chose to stay in Shikarpur rather than go to Lahore or Islamabad. She got support from many people including her seniors and family. She took guidance from a senior who was serving in Income Tax; he helped her in choosing optional subjects, checked her essays, and compositions, and guided her whenever she needed help. Sana's family supported her by every possible means. In a talk show, she told about her mother's efforts, she said,
My mother took most care of me during the entire phase of my preparation for the exam. As I took leave from the hospital, I never left my room during the last three months before the exam. If I studied the whole night, she would stay up with me; I didn't even have to get up for tea. She took care of everything, not just during my CSS preparations but for all my exams. I have always had her in my corner."
On 6 May 2021, FPSC declared the result following which Sana Gulwani went for Common Training Program (CTP) at Civil Sevice Academy Lahore in 2021, and for Specialized Training Program (STP) in 2022.
After training, she got her first posting as the Assistant Commissioner (AC) of Hasan Abdal, Attock, Punjab, Pakistan; she is the first woman Assitant Commissioner of this city.
Salary
Assistant Commissioner comes under BPS-17 (Basic Pay Scale) in Pakistan, according to which their basic pay is Rs 45070 (Pakistani rupee). Sana's gross salary would be Rs 75272 (Pakistani rupee) per month including house rent, medical, and other allowances.
Net Worth
Sana's annual income is Rs 8,67,264 (approx) in Pakistani Rupee.
Facts/Trivia
Dr Sana Gulwani was among the less than two per cent of the candidates who were able to clear this exam. A total of 221 candidates cleared the Central Superior Service exam 2020 of which 79 are women.
Reportedly, being a Hindu she never faced any discrimination or harassment. She spoke about it in an interview, and said,


I never felt that I am living in a country where I belong to a minority, definitely not until someone reminds me. I always got equal opportunities. When I was appointed in PAS, many senior bureaucrats of higher grades reached out and congratulated me. They encouraged me, supported me and constantly asserted that I would not be treated differently. Quite the contrary, I am unique because of my religious roots, and this makes them proud; I have always received more love because of being a Hindu. I would never say that I faced any problems because of my religion.

Sana Gulwani studied in a local government school till 12th class as there was no private school in her town. She started studying English in 6th standard.
In FPSC CSS, she wrote an essay paper on the topic 'Tourism Potential in Pakistan: Its Challenges and Opportunities.'
Sana's family was apprehensive about her joining civil services. They wanted her to stay in medicine because they believed that she had a better chance to excel in this field.
She is the first one from her family and her entire town to qualify for CSS.
Pakistan Hindu Council congratulated Sana on her success in the Central Superior Service exam.