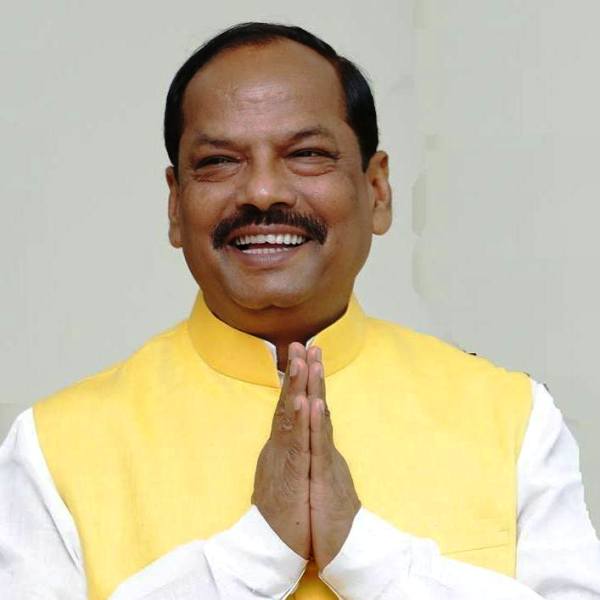 Raghubar Das is an Indian politician and a former member of the Bharatiya Janata Party (BJP), who has served as the 6th Chief Minister of Jharkhand. He hit the headlines in October 2023 after he was appointed as the Governor of Odisha.
Wiki/Biography
Raghubar Das was born on Tuesday, 3 May 1955 (age 68 years; as of 2023) in Jamshedpur, Bihar (now in Jharkhand), India. His zodiac sign is Taurus. Raghubar's ancestors migrated from Chattisgarh to Jamshedpur, Bihar. He did his schooling at Harijan High School in Bhalubasa, Jamshedpur. According to Das, he was good in mathematics and scored 99 out of 100 in the class 10th board exams. He also said that he did not perform well in Physics. Thereafter, he enrolled at the Jamshedpur Co-Operative College, where he earned a bachelor's degree in science. He earned a bachelor's degree in law at the same college. In an interview, Das said that he came from a lower-middle-class family as a result of which he took low-paying jobs apart from studying to sustain his family. He further said that he worked as a daily wage labourer at the Tata Steel plant in Jamshedpur. There, he used to work for only three months a year. Thereafter, he began working at an electronics shop after which he opened a small stall to sell coal, which he used to get from Kolkata. He said,
Father was a clerk. I also became a laborer in Tata, but got work only for three months in twelve months. In such a situation, an electrical goods shop was opened. Used to bring goods under the berth in the train compartment from Calcutta. Later the coal stall was opened. But always followed the path of right honesty."
While studying in college, he got involved in student politics and joined the student union. Owing to his leadership skills, he went on to become the president of the union. He was imprisoned at the Gaya Jail in undivided Bihar under the Maintenance of Internal Security Act (MISA) during Prime Minister Indira Gandhi's tenure during the emergency from 1975 to 1977. After this, he joined the Rashtriya Swayamsevak Sangh (RSS) as a functionary. During a media interaction, Raghubar said that he did not take the BSc exams to participate in the protests held by Jayaprakash Narayan. He said,
Father used to talk about concentrating on studies from the beginning. But when I entered student politics, there was no chance to return. Boycotted the exam and went to jail."
After completing his formal education, Das worked at Tata Steel in Jamshedpur as a law professional for some time before entering politics.
Physical Appearance
Height (approx.): 5′ 6″
Hair Colour: Black
Eye Colour: Dark Brown
Family & Caste
Raghubar Das belongs to a Hindu OBC (Taili) family in Jamshedpur, Jharkhand.
Parents & Siblings
His father, Chavan Ram (deceased), worked as a clerk in the Tata steel factory in Jamshedpur. His mother's name is Sonwati Devi (deceased). Her name is also spelt as Sonbatti. He has two younger brothers named Mool Chand Sahu and Jagdev Sahu. Mool Chand works as an ESS worker at Tata Steel and Jagdev is an employee of the Labour and Planning Department in the Government of Jharkhand. He also has seven elder sisters. Their names are Premvati Bai, Dedu Bai, and Mahari Bai.
Wife & Children
His wife's name is Rukmani Devi. He got married to her on 11 March 1978.
The couple has two children, a son named Lalit Kumar, and a daughter named Renu Sahoo. Lalit works as a Human Resources Manager at Tata Steel in Jamshedpur.
Religion
He follows Hinduism. According to sources, he is a follower of the Poet Saint Kabir.
Address
He resides at House number 89, Line No – 3, Bhalubasa, Post Office -Agrico, Jamshedpur-9, Jharkhand.
Signature/Autograph
Career
Politics
Raghibar Das became a member of the Janata Party in 1977 when the emergency in India came to an end. In 1980, he became a member of the Bharatiya Janata Party (BJP) as a founding member. In the same year, he attended the first National Committee meeting of the BJP in Mumbai. He worked as a polling agent for the BJP candidate Dinanath Pandey in 1980. Reportedly, Das played a vital role in planning his campaign, which led to his victory. Thereafter, he took on the role of unit chief in Sitaramdera, Jamshedpur. He has also served as the booth manager of the BJP. He was later appointed as the chief secretary and vice president of the BJP in Jamshedpur. He has also held the posts of secretary as well as the national vice president of the party. In 1995, he contested and won the Bihar Assembly elections from the Jamshedpur East constituency. In the elections, he secured a total of 1,18,972 votes. In 2000, he headed the Labour & Employment Ministry.
He became the Jharkhand State President of the BJP in 2004. He contested the 2005 Jharkhand Legislative Assembly polls from the Jamshedpur constituency and emerged victorious. After winning the elections, he was appointed as Finance, Urban Development & Commercial Tax Minister. He went on to contest and win the state assembly elections from the same constituency in 2009 and 2014. On 30 December 2009, he became the deputy chief minister of Jharkhand; he served in the post till 29 May 2010.
After he won the 2014 elections, he was appointed as the 6th Chief Minister of Jharkhand; he became the first non-tribal politician to hold the post.
He also kept the charge of the Ministries of Home Affairs, Finance, and Planning and Development with himself for the time he served as the chief minister. He held the post of Chief Minister till 2019.
He lost the 2019 Jharkhand Assembly polls. According to sources, Das lost the elections for various reasons, including ignoring bureaucratic recommendations, a surge in violence like mob lynching, inadequate focus on improving healthcare, education, and infrastructure, and neglecting tribal demands. He was reportedly sidelined by the BJP after he lost the elections. After losing the elections, he, in an interview, said,
Jaichands are present everywhere. And the party lost due to few Jaichands. At times conspiracy succeeds. But success through conspiracy does not last for long. I have struggled to rise through the ranks and reach here. Struggle gives you power,"
Governor
The Government of India appointed Raghubar Das as the Governor of Odisha on 18 October 2023. He was sworn in as the 26th Governor of the state on 31 October 2023.
Controversies
Details of Criminal Cases
1 charge related to House-trespass after preparation for hurt, assault or wrongful restraint (IPC Section-452)
1 charge related to Resistance or obstruction to lawful apprehension of another person (IPC Section-225)
2

 charges related to Punishment for Rioting (IPC Section-147)
2

charges related to Every member of unlawful assembly guilty of an offence committed in prosecution of a common object (IPC Section-149)
1

charge related to Rioting, armed with a deadly weapon (IPC Section-148)
1

charge related to Punishment for voluntarily causing hurt (IPC Section-323)
1

charge related to Obstructing public servants in the discharge of public functions (IPC Section-186)
1

charge related to Disobedience to order duly promulgated by a public servant (IPC Section-188)
1

charge related to Assault or criminal force to deter a public servant from discharge of his duty (IPC Section-353)
1

charge related to Punishment for wrongful Confinement (IPC Section-342)
1

charge related to Resistance or obstruction by a person to his lawful apprehension (IPC Section-224)
Allegations of Corruption
In 2005, while serving as the Minister of Urban Development in Jharkhand, Raghubar Das reportedly handed over the Ranchi sewerage project to Meinhardt Singapore Private Limited. Shortly after, it was alleged that Das had given preference to the company by ignoring the bids made by other companies. He was also accused of indulging in financial corruption. After the issue came to the limelight, a special committee was established by the assembly, which was headed by a member of the BJP, who found nothing unusual about the awarding of the contract. In 2020, the case hit the headlines after Chief Minister Hemant Soren handed the case to the Anti-Corruption Bureau (ACB) of the Jharkhand Police to investigate the matter. In the official communique, the Chief Minster's Office (CMO) said,
Chief minister Hemant Soren on Thursday evening ordered an inquiry from the ACB on allegation of irregularities done by Raghubar Das, who was then state urban development minister and others, in the appointment of Meinhardt as a consultant for the drainage and sewerage project of Ranchi."
The matter was brought to the attention of the Chief Minister by MLA Saryu Roy wrote a letter to him.
Controversy Over Women Washing His Feet
In 2017, while he was serving as the Chief Minister of Jharkhand, Raghubar Das hit the headlines after a video of him went viral on the internet in which he was seen sitting on a chair with women washing his feet. The video was shot during an event organised on the occasion of Guru Purnima. After the video went viral, Jharkhand Pradesh Congress Committee Women Wing's president Abha Sinha criticised him and sought an apology.
Making Casteist Remarks Against Hemant Soren
During the 2019 Jharkhand Assembly polls election campaigning, Raghubar Das hurled casteist slurs at Jharkhand Mukti Morcha's head Hemant Soren. Thereafter, an FIR was lodged against Das at the Dumka police station under the SC/ST Act. Soren, while giving an interview, talked about it and said,
I have filed a complaint with the SC/ST police station in Dumka against the chief minister, who used objectionable words on my caste during a poll meeting at Jamtara's Mihijam on Wednesday, His words hurt my feeling and honour. Is it an offence to take birth in a tribal family?"
BJP Jharkhand Spokesperson Pratul Shahdeo defended Das by saying that Hemant was trying to falsely frame charges against Das to divert the attention from his derogatory statement on women that he gave during a rally earlier.
Car Collection
He owns a Toyota Innova (2010 model).
Tattoo
He got a tattoo inked on his right arm.
Salary
As the Chief Minister of Jharkhand, Raghubar Das earned a salary of Rs. 2,72,000 + other allowances. As the Governor of Odisha, he earned a salary of Rs. 3,50,000 + other allowances.
Income
Raghubar Das' income in the financial year 2018-19 was estimated to be Rs. 29,96,405.
Assets & Properties
Movable Assets
Bank Deposits: Rs. 11,89,253
Bonds, Debentures, and Shares in companies: Rs. 2,64,862
Motor Vehicles: Rs. 2,75,000
Note: The given estimates of movable and immovable assets are according to the year 2019. It excludes the assets owned by his wife and dependents (minor).
Net Worth
Raghubar Das' net worth for the year 2019 was estimated to be Rs. 18,30,390. It excludes the net worth of his wife and dependents (minors).
Facts/Trivia
His name is also spelt as Raghuvar.
His friends and family members affectionately refer to him as Babu.
In an interview, Mool Chand, the younger brother of Raghubar Das, revealed that Chavan Ram, their father, initially disapproved of Raghubar's decision to join politics. However, when Raghubar got imprisoned during the emergency, he gave his permission to allow him to pursue a career in politics. He talked about it further and said,


Our father was not averse to politics. But he used to be angry when he took part in politics during his studies. However, when brother went to jail in the student movement of 1977, he got full support from father."

According to Raghubar, he liked playing cricket and football. However, he left playing cricket after he got grievously wounded during a cricket match.
During a media interaction, Raghubar Das said that when he was in college, he started learning how to drive a geared two-wheeler. However, after he met with an accident while doing so, he discarded the idea of learning to drive. He later learnt how to drive a gearless scooter. He talked about it and said,


I Thought I should learn scooter also. A Sardarji was my friend. He owned a Lambretta and went out with him to learn scooter. After putting in gear near Jubilee Park Gate of Jamshedpur, when he took the accelerator too much, he could not control the scooter and fell with a crash on the road. The body was bruised. After that fear entered. Never drove a geared car."
During a rally in Dhanbad on 17 October 2019, Raghubar Das called the Indian National Congress party a group of "chirkuts," "chottas," and "rain frogs," who only emerge to make noise during election seasons.
After he was sworn in as the Governor of Odisha, Raghubar Das, while giving an interview, got emotional and cried while remembering his old days.