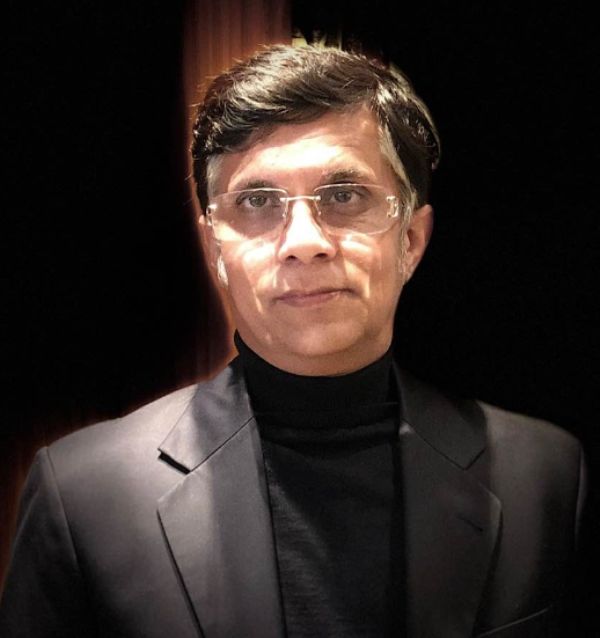 Pawan Khera is an Indian politician, public speaker, and social activist who was appointed as the national spokesperson of the Indian National Congress in 2021.
Wiki/Biography
Pawan Khera was born on Wednesday, 31 July 1968 (age 55 years; as of 2023). His zodiac sign is Leo. Pawan completed his graduation from Delhi University.
Physical Appearance
Height (approx.): 5′ 7″
Hair Colour: Salt & Pepper
Eye Colour: Black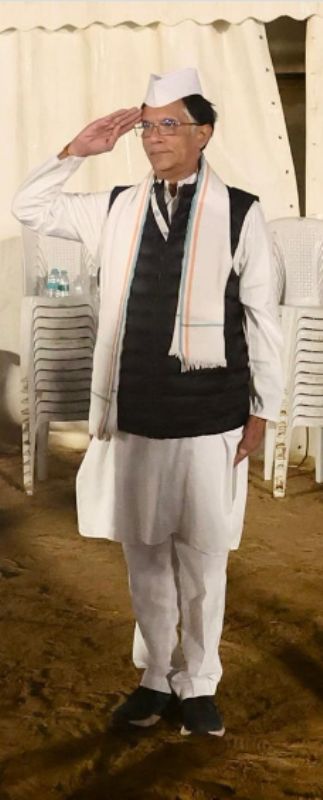 Family
Parents & Siblings
There is not much information about Pawan's family. He has a younger sister, Rupam Khera, who succumbed to death on 22 May 2021, after fighting Covid-19.
Wife & Children
Pawan's wife, Dr Kota Neelima, is an Indian author and politician, who served as General Secretary of the Telangana Pradesh Congress Committee.
Signature/Autograph
Career
Before joining politics, Pawan worked as a journalist. In 1989, Pawan joined the youth wing of the Indian National Congress. However, in 1991, he left the Congress party after the assassination of former Indian Prime Minister Rajiv Gandhi. Later, Pawan was immensely inspired by the political philosophy of the Indian politician Sheila Dikshit, who served as the longest-serving chief minister of Delhi for consecutive three terms, 1998, 2003, and 2008. After a few days, Sheila appointed Pawan as her secretary. While serving as the personal secretary to Sheila, Pawan learned the functionality of politics. In 2013, after Sheila Dikshit lost the Delhi Legislative Assembly elections to the Bharatiya Janata Party, Pawan joined the Indian National Congress party. Since 2015, Pawan has appeared on various television channels to represent the Congress party in various debates and political discussions. Before the 2019 Lok Sabha elections, Pawan was appointed as the convenor of a poll committee of the party. In 2021, Pawan was appointed as the national spokesperson of the Indian National Congress. Known for his vocal skills, Pawan has been a vocal critic of the ruling party, BJP, and has often spoken out against their policies and decisions. On 18 June 2022, Pawan was chosen as the Chairman of the Media & Publicity of the All India Congress Committee.
Controversy
Arrested for mocking the Prime Minister of India Narendra Modi
On 23 February 2023, Pawan was detained by the Assam police from the Delhi International airport after an FIR was filed against him for allegedly passing derogatory remarks about Prime Minister Narendra Modi at a press conference in New Delhi. The conference in Delhi was organized to demand an investigation by a Joint Parliamentary Committee (JPC) against Gautam Adani and the Adani Group. During the meeting, while accusing Narendra Modi of supporting Gautam Adani, he referred to Narendra Modi as "Narendra Gautamdas Modi," instead of "Narendra Damodardas Modi" wherein the middle name is his father's. He said,
If Narasimha Rao could form a JPC (Joint Parliamentary Committee), if Atal Bihari Vajpayee could form a JPC, then what problem does Narendra Gautam Das…sorry Damodardas…Modi have?"
Consequently, on 15 February 2023, Samuel Changsan, a member of the Bharatiya Janata Party, filed an FIR against Pawan Khera at the Haflong police station, Dima Hasao, under IPC Sections 120 B (criminal conspiracy), 153 A, 153 B (1) (promoting enmity on grounds of religion, race, place of birth, etc.), 500 (defamation), 504 (Intentional insult with the intent to provoke breach of the peace), and 505 (1) (2) (Statements conducing to public mischief). In addition to this, complaints were also registered against Pawan in Uttar Pradesh. Pawan, who was deplaned from Indigo flight 6E 204, was supposed to attend an AICC plenary session in Raipur. On 17 February 2023, Pawan posted on Twitter and stated that he got confused with the middle name of the prime minister and said,
I genuinely got confused whether it is Damodardas or Gautam Das…"
While addressing the reporters, Pawan apologized for his mistake and referred to the incident as a "slip of the tongue," and said,
I was told they wanted to see my luggage. I said I don't have anything except a handbag. When I came down from the aircraft, I was told I can't go and DCP will come. I don't know why I am being stopped,"
On 23 February 2023, the supporters of Pawan Khera held a protest at the Delhi International Airport and raised slogans saying "Modi Teri Kabar Khudegi" in support of him.
Addressing Narendra Modi as the Father of Hypocrisy
On 15 February 2023, Pawan Khera addressed Narendra Modi as the Father of Hypocrisy after the Income Tax Department continuously raided the British Broadcasting Company (BBC) offices in Delhi and Mumbai. Reportedly, the unexpected raids were made after the BBC aired the two-part documentary, "India: The Modi Question," which was about Narendra Modi's political career, his alleged involvement in the 2002 Gujarat riots, and his relationship with the Muslim minority in India. The screening of the documentary was banned by the Government of India, citing it as "hostile propaganda and anti-India garbage." The snippets of the videos were blocked from multiple social media platforms including YouTube and Twitter. In an interview, Pawan alleged that Modi tried to suppress the freedom of the media, who came out with the truth about the prime minister and said,
Prime Minister Modi has received several awards from foreign entities and has publicly touted these. But when some foreign entities criticised him, they were raided or termed "anti-national." When Prime Minister Modi's past is exposed by the BBC, then he uses investigation agencies as his 'frontal organisations' to raid an international media outlet. This year, it is India's turn to host the G20, which is a big event, and "what image of India is Modi ji presenting to the world with this raid?" By giving the slogan of 'Mother of Democracy', he himself has become the 'father of hypocrisy.'
Facts/Trivia
Pawan Khera is occasionally spotted smoking hookah.
Pawan actively took part in the Bharat Jodo Yatra, initiated by Indian politician Rahul Gandhi.