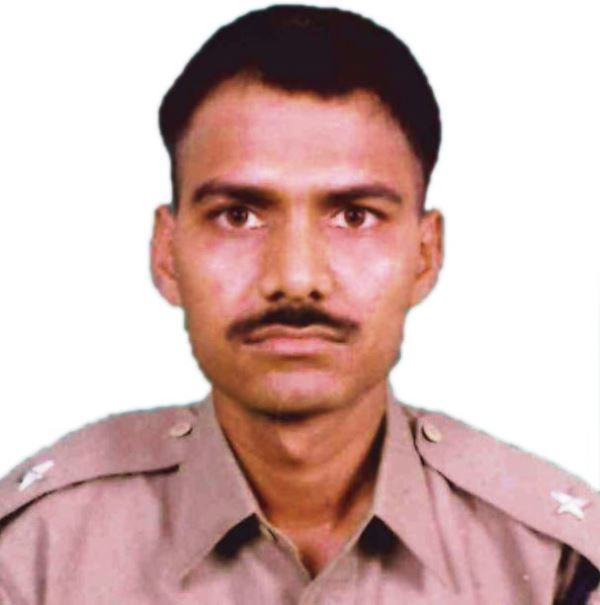 Pavan Kumar Rai is a 1997-batch Punjab cadre IPS officer. He had a stint in RAW before his appointment as joint secretary in the Ministry of External Affairs in 2018. Thereafter, he was posted to Ottawa, Canada as minister (eco, coordination, community affairs) in the Indian High Commission. In 2023, he was expelled by the Canadian government over an alleged link between the Indian government and the assassination of the Khalistani terrorist Hardeep Singh Nijjar.
Wiki/Biography
Pavan Kumar Rai was born on Sunday, 1 November 1970 (age 52 years; as of 2023) in Barabanki, Uttar Pradesh. He holds a Bachelor of Technology (B.Tech). He is one of the regular recruits of the 50th batch (50 RR) of the Indian Police Service who received training at Sardar Vallabhbhai Patel National Police Academy, Hyderabad.
Family
Not much is known about his family.
Career
Pavan Kumar Rai began his journey as an IPS officer on 7 September 1997. Reportedly, Rai was SSP of Taran Tarn around 2009-10. He played a key role in combating drug-related issues in Punjab before opting for a central deputation in 2010. He held positions such as the senior superintendent of police (SSP) in Jalandhar and Amritsar during the late 2000s. He first came into the limelight while he was posted in Punjab for recovering 10 kg of heroin from the car of an SAD MLA. At that time, Punjab had an Akali Dal-led government and he was serving as the SSP of Tarn Taran. Additionally, Rai is also credited for arresting the son of Punjab Police officer Shivkumar in the diamond robbery case in Jalandhar. On 1 July 2010, he was posted on the central deputation (Joint Secretary, Cabinet Secretariat, GOI, New Delhi). There, he joined India's intelligence agency Research and Analysis Wing (RAW). In December 2018, Rai was appointed to the post of Joint Secretary (Personnel), Ministry of External Affairs for a period of three years, replacing Rashmi Ranjan Swain. In the same year, Rai was posted to Ottawa as minister (eco, coordination, community affairs) in the Indian High Commission. On 31 January 2023, he was promoted as an additional director general of police (ADGP) by the Punjab Government. His retirement is due on 31 October 2030.
Expulsion By the Canadian Government
On 18 September 2023, Canadian PM Justin Trudeau. while talking at the House of Commons, accused the Indian government of the assassination of the Khalistani activist Hardeep Singh Nijjar. Trudeau asserted that "any involvement of a foreign government in the killing of a Canadian citizen on Canadian soil is an unacceptable violation of our sovereignty" Trudeau's charge was followed up by an official announcement from Foreign Minister Melanie Joly that Canada had expelled a senior Indian diplomat. The Canada-based Khalistani extremist was shot dead by two unidentified gunmen in the Guru Nanak Sikh Gurudwara premises in Surrey, Canada on 18 June 2023. He was the chief of the banned Khalistan Tiger Force (KTF) and one of India's most-wanted terrorists who carried a cash reward of Rs 10 lakh on his head. Consequently, the Canadian government expelled the head of the Indian intelligence in Canada who was identified as Pavan Kumar Rai. The Canadian foreign ministry disclosed Rai's identity to the Canadian media, violating the customary protocol of not revealing the name of a station chief of intelligence agencies, especially when dealing with friendly nations. Apparently, Rai was serving as the Canadian station chief of India's intelligence agency Research and Analysis Wing (RAW) when he was expelled by the Canadian government amid allegations linking the Indian government to the assassination of Nijjar. On 19 September 2023, the Ministry of External Affairs (MEA) released a statement dismissing the allegations made by Justin Trudeau. MEA urged the Government of Canada "to take prompt and effective legal action against all anti-India elements operating from their soil." In the statement, the MEA said,
Such unsubstantiated allegations seek to shift the focus from Khalistani terrorists and extremists, who have been provided shelter in Canada and continue to threaten India's sovereignty and territorial integrity."
In a Tit-for-Tat move, India also expelled a senior Canadian diplomat and asked them to leave India within five days.
Salary
As of 1 January 2023, he comes under Level 14 of the Pay Matrix.