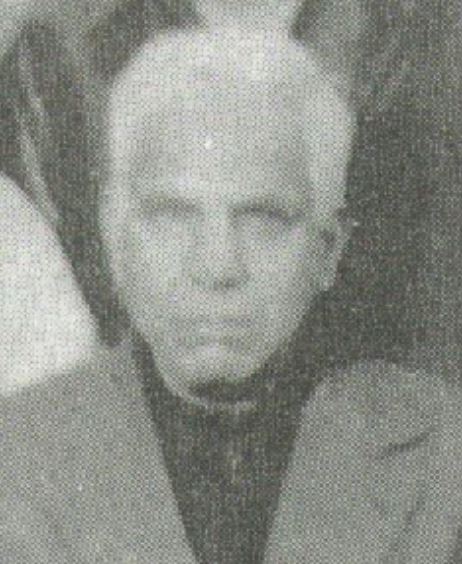 Neelkanth Ganjoo (1922-1989) was an Indian judge who served at the high court of Jammu and Kashmir. In August 1968, he sentenced J&K Liberation Front founder and leader Maqbool Bhat to death in a murder case pending against him. On 4 November 1989, Ganjoo was assassinated in Srinagar by terrorists belonging to Jammu Kashmir Liberation Front (JKLF).
Wiki/Biography
Neelkanth Ganjoo was born on Thursday, 16 February 1922 (age 67 years; at the time of death) in Srinagar, Jammu and Kashmir, India. His zodiac sign is Aquarius. After completing his schooling, he pursued an LLB.
Family
He belonged to a Kashmiri Pandit family.
Parents & Siblings
Not much is known about his family.
Wife & Children
Neelkanth Ganjoo was married and had two sons, Vijay Kumar Ganjoo and SK Ganjoo, and a daughter, Urmila Raina.
His granddaughter's name is Swapna Raina and his grandson's name is Anmol Ganjoo.
Career
During his tenure as a judge for the Sessions and District Court in the late 1960s, Neelkanth Ganjoo was responsible for overseeing the trial of Maqbool Bhat, the founder and leader of the J&K Liberation Front. The trial pertained to the murder of police inspector Amar Chand in 1966. In August 1968, Bhat and another individual were both sentenced to death under Neelkanth Ganjoo's jurisdiction. This verdict was later confirmed by the Supreme Court in 1982. Subsequently, Maqbool Bhat was executed on 11th February 1984 at Tihar jail. Neelkanth Ganjoo concluded his service and retired in the year 1984.
Death/Murder
On 4 November 1989, Justice Neelkanth Ganjoo was shot dead in broad daylight by three Jammu Kashmir Liberation Front (JKLF) terrorists when he was in Hari Singh Street market near the high court in Srinagar. He was apparently murdered for his involvement in the Amar Chand murder trial. As per some sources, Justice Ganjoo had gone to Jammu & Kashmir Bank's branch located on Hari Singh Street Market in Srinagar on 4 November when three militants surrounded Ganjoo and fired several shots from close range. Ganjoo died on the spot. After his murder, an announcement was made on Radio Kashmir,
Unknown assailants gunned down a former Sessions Judge in Maharaj Bazaar, Srinagar."
Earlier, in April 1984, a bomb was planted at Ganjoo's residence by Jammu Kashmir Liberation Front (JKLF) terrorists. However, Neelkanth had survived the attack.
Reopening of Justice Ganjoo Murder Case
Nearly 34 years after the incident, on the 8th of August, 2023, the State Investigation Agency (SIA) of the Jammu and Kashmir Police took the step of reopening the case involving the killing of retired Kashmiri Pandit judge Neelkanth Ganjoo by militants in 1989. The SIA reached out to the general public, urging them to provide information that could aid in revealing the larger criminal conspiracy behind Ganjoo's murder. Through an official statement, the SIA extended an appeal to anyone who possessed knowledge of the facts or circumstances linked to Justice Ganjoo's assassination. They encouraged individuals to step forward and share any details that might directly or indirectly contribute to the ongoing investigation. The statement further read,
Identity of all such persons shall be kept completely hidden and protected; all useful and relevant information shall be suitably rewarded."
Facts/Trivia
Judge Ganjoo's demise marked the second high-profile killing of a prominent Kashmiri Pandit within a brief span. Preceding this, Bharatiya Janata Party leader Tika Lal Taploo had been assassinated in September. Taploo's murder became the initial tragedy attributed to the 'Azad Kashmir' movement, a sequence of events that eventually culminated in the forced migration of the Kashmiri Pandit community from the region.
In an interview, Ganjoo's son Vijay Kumar Ganjoo recalled how the assassination of his father was 'devastating' for them. He said,


We left much before 1990. Before the whole exodus took place, there was an attack on our family, my son was kidnapped… many other things."