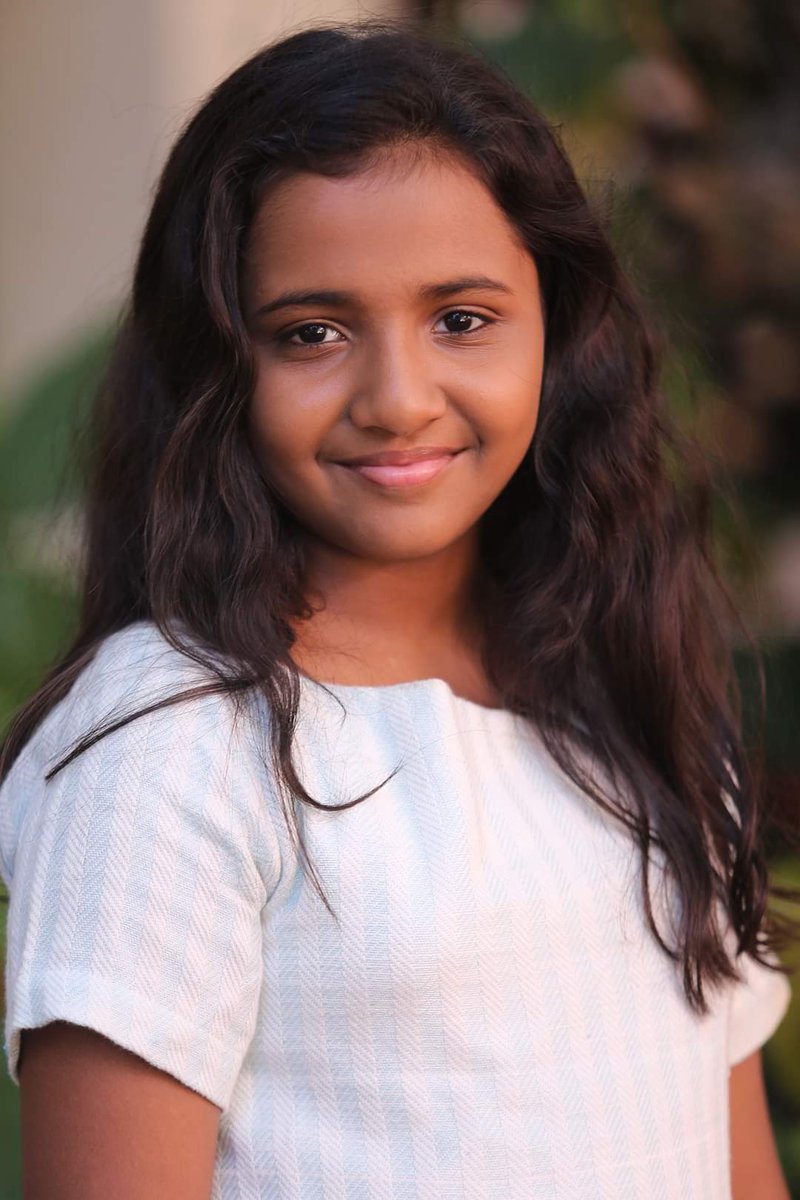 Monica Siva is an Indian film actress who works predominantly in the Tamil film industry. She is famous for her portrayal of Poongodi's daughter in the film Bairavaa (2017).
Wiki/Biography
Monica Siva also known as Monekha and Monika Siva was born on Wednesday, 12 November 2008 (15 years; as of 2023) in Chennai, Tamil Nadu, India. Her zodiac sign is Scorpion.
Physical Appearance
Hair Colour: Black
Eye Colour: Black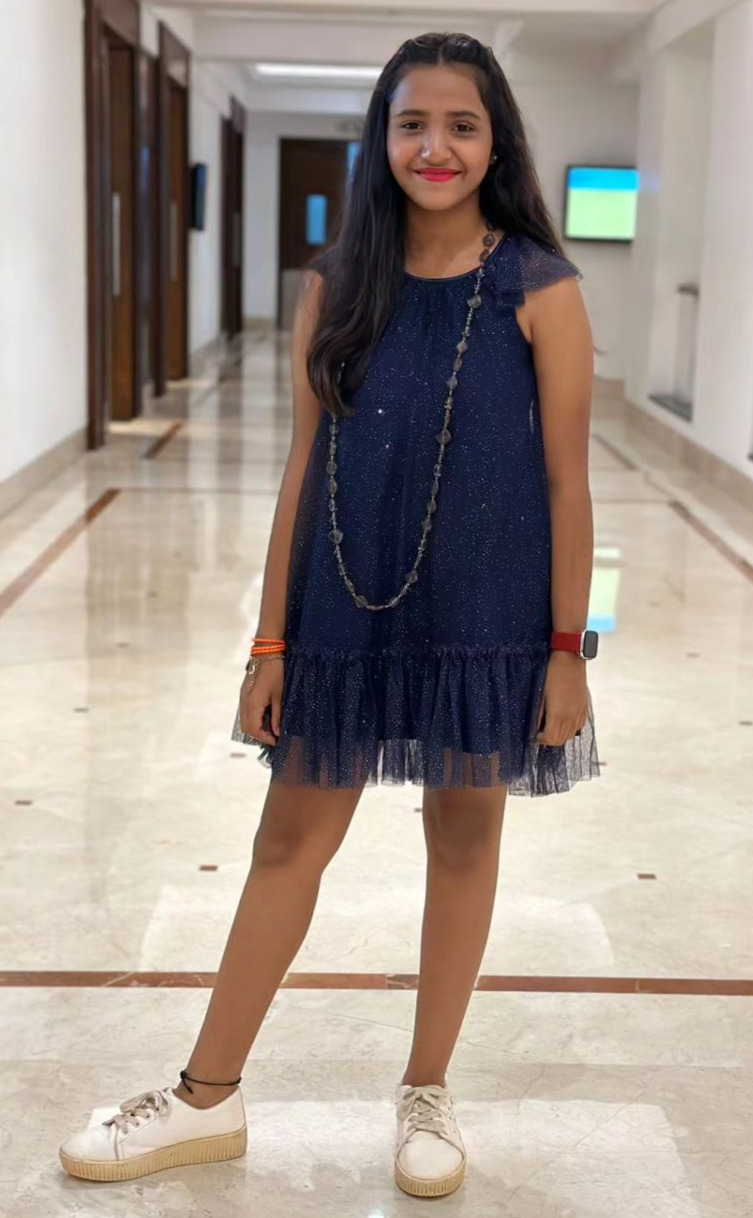 Family
Parents & Siblings
Monica's father is Siva, and her mother's name is Anitha. Her father is a graphic designer. She also has a younger sister, Dheyah Siva and they live in a joint family with her grandfather. There is not much information about her parents and siblings.
Address
Alwartirunagar, Chennai- 600087
Career
Film
She first appeared in Sun TV's show, 'Kutty Chutties', through which she received her first opportunity in the film industry.
Monica then made her debut in the film Vedalam, opposite Ajith, in 2015.
Thereafter, she went on to act with Vijay in the film Bhairavaa (2017) portraying an important role and acted in films like Kattappava Kanom (2017), Sangu Chakkaram (2017), and Baloon(2017).
The following year, she appeared in Raatchasan (2018) and Aan Devathai(2018). Her role as the daughter of Karthi in Kaithi (2019) was critically acclaimed. In 2020, she appeared in the film Kannum Kannum Kollaiyadithaal, directed by Desingh Periyasamy. She played the role of Ameya with actor Mammootty in The Priest (2021).
The film was a success. In 2022, Monica appeared in the film Vikram, directed by Lokesh Kanagaraj. The film was a massive hit and her performance was applauded globally.
She also appeared in films like Battery (2022), Thiruvin Kural (2023), Erumbu (2023), and Kallapart (2023).
Facts/Trivia
She is affectionately also called 'Baby Monika'.
In an interview, Monica shared that during the shoot of the film Bairavaa, she formed a special bond with actor Vijay and affectionately calls him 'Darling Uncle', while Vijay likes to call her 'Darling Baby'.
Monica's name, 'Monekha', was chosen based on numerology. Her father, who gave her this name, attributes it as a contributing factor to her achievements.
Monica has a passion for creating stories and sharing them with her friends. Most of them include stories featuring supernatural characters.
Monica also loves playing pranks at home, often attempting to scare her sister. On many occasions, she has acted as the 'Bloody Mary' character, standing in front of the mirror, while holding a candle.
In a fancy dress competition held in her school, Monica dressed up as a Kathakali artist. She earned first prize in the competition.
Monica in an interview shared, that she has a range of dreams and goals, and she envisions herself becoming a tennis player, Scientist, Director, or Photographer.
She enjoys travelling and has a passion for singing.
When the shooting of the film Vedalam came to an end, Monica expressed her desire to have a picture with actor Ajith. However, since Ajith was still in his on-set attire, the director suggested she return the following day, causing her to become upset and cry. Witnessing Monica's distress, Ajith's assistant told the actor, who later changed out of his costume and took a photo with her. She keeps this photo as a memory in her photo collection.
In May 2023, Monica, who has a passion for adventure sports, tried Ziplining for the first time.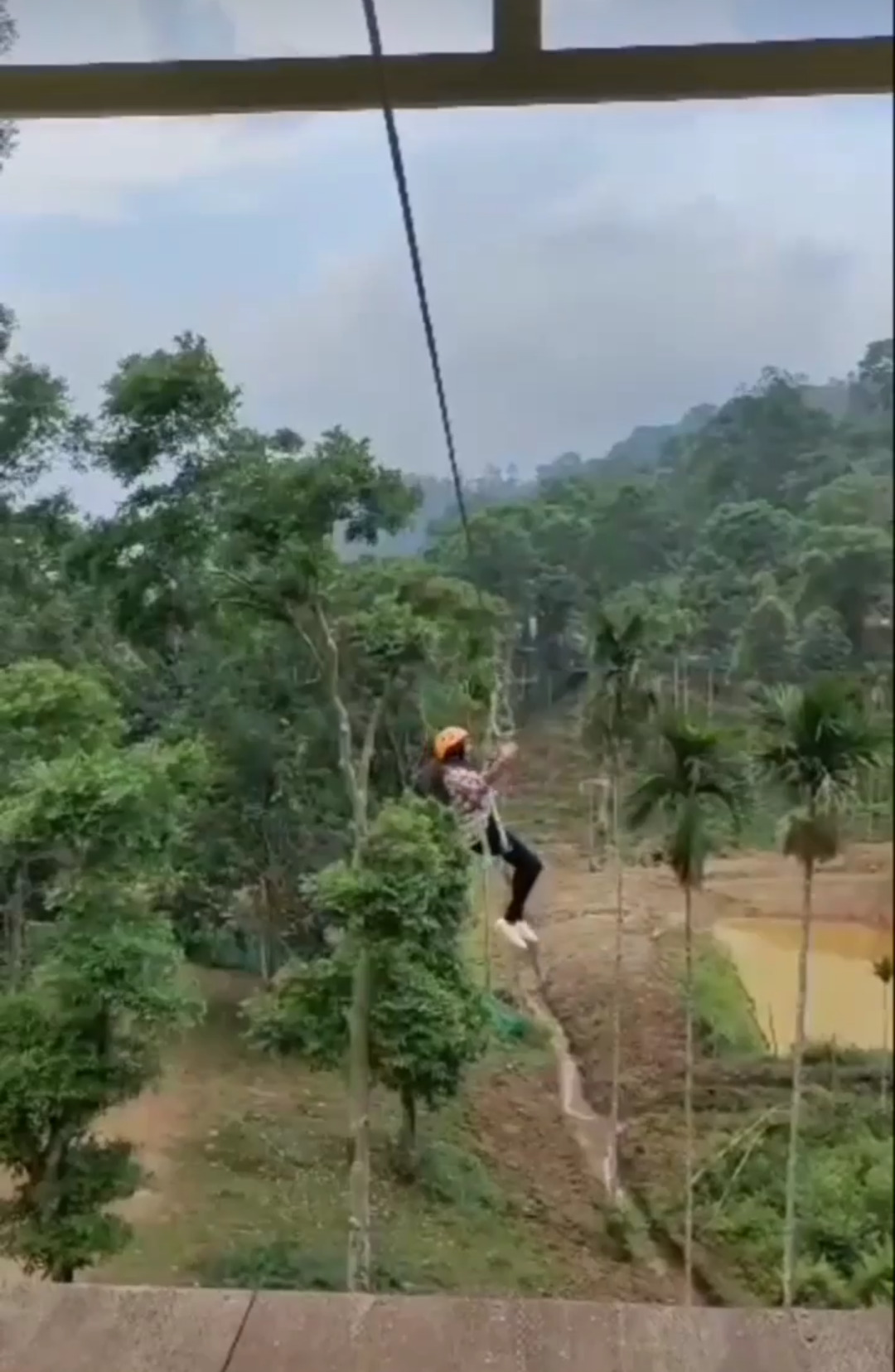 Monica Ziplining for the first time
She often gets confused with actress Rekha Marutiraj, who is also known by her stage name 'Monica'.