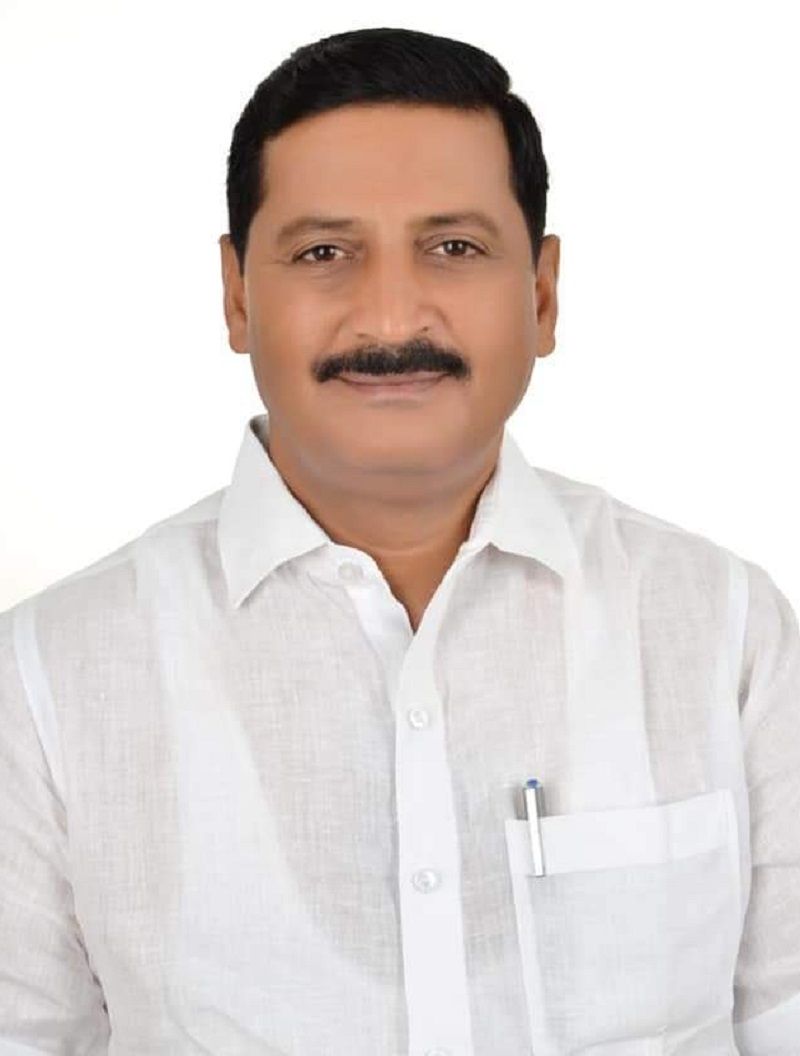 Mamman Khan is an Indian businessman, politician and a member of the Indian National Congress. Mamman, who is a member of the 14th Haryana Legislative Assembly representing the Ferozepur Jhirka Assembly constituency, made news on 14 September 2023, when he was arrested in Rajasthan due to his alleged involvement in the 2023 Haryana Riots.
Wiki

/Biography

Ch Mamman Khan , also known as Engineer Mamman Khan , was born on Tuesday, 4 April 1967 (age 56 years; as of 2023) in Ferozepur Jhirka, Haryana. His zodiac sign is Aries. Mamman attended the S.M. Hindu Senior Secondary School, Sonipat. In 1994, he pursued a bachelor's degree in engineering in civil engineering at Bangalore University.
Physical Appearance
Height (approx.): 5′ 6″
Hair Colour: Black
Eye Colour: Black

Family and Caste
Mamman belongs to a Meo-Muslim family from Haryana.
Parents & Siblings
Mamman's father's name is Mohammed Hanif.
Wife & Children
Mamman is married to Shamshaad. He has a son and three daughters.
Religion
Mamman follows Islam.
Address
Mamman resides at House No. 58, Vine Street, Sector 47, Malibu Town, Gurugram. His other address is H.No. -433/2, VPO – Bhadas, Sub. Tehsil – Nagina.
Signature
Politics
Mamman contested the legislative elections twice before he became a Congress Member of the Haryana Legislative Assembly from the Ferozepur Jhirka constituency. In the elections, he defeated his nearest rival Naseem Ahmed of the BJP by a margin of 37,004 votes.
Controversies
Arrested for his participation in the Nuh riots
On 14 September 2023, Mamman was arrested by a special investigation team of Haryana police from his relatives' house in Rajasthan. After his arrest, the police enforced Section 144 of the Criminal Procedure Code against unlawful assembly in the Nuh District of Haryana on the same day. The government also ordered the suspension of mobile internet and SMS services in that area. He was arrested because of an FIR filed against him on 1 August 2023 at the Nagina police station for his involvement in the Nuh riots. He was accused of encouraging people to start the violence. After the complaint was filed, he was summoned by the SIT for questioning, but he didn't show up, claiming he was sick. On 11 September 2023, he submitted a petition to the court asking for relief from the arrest stating that the SIT had wrongly accused him. In his petition, he said he wasn't in Nuh when the riots occurred. However, the court rejected his request, and he was arrested on 14 September 2023. Following his arrest, he appeared in court and was placed in police custody for two days.
His custody was extended for two more days on 17 September 2023. The police reports against him stated,
Call details from the mobile phones and tower location of Taufiq and Khan were examined, and it was found that calls were exchanged on July 29 and 30 – one day before July 31 when the Nuh violence took place. As per the tower location, Khan was within an area of 1.5 km from the place of occurrence on July 29 and 30, and thus, the averments to the effect that he was not close to the place of the occurrence in the petition is not correct."
FIRs registered during police custody for his involvement in the Nuh riots
After he was arrested in connection with the Nuh riots, three more complaints were made against him:
The first complaint was filed at the Nagina police station and included charges such as rioting, inciting hatred between groups, theft, destroying evidence, criminal conspiracy, armed robbery, refusing to sign a statement, and encouraging wrongdoing. The complainant, Shiv Kumar Arya, claimed that some individuals from the Muslim community broke into his oil mill on 31 July 2023, stole from it, and set it on fire. This resulted in a loss of Rs. 1.5 crore for him.
The second complaint listed charges under various sections of the Indian Penal Code, including allegations of assembling unlawfully, promoting enmity between groups, causing damage to property, and criminal conspiracy. Dayaram, the complainant, accused some individuals from the Muslim community of looting and damaging his cement shop, resulting in a loss of Rs. 3 lakh.
In the third complaint, filed under multiple sections of the Indian Penal Code, including charges of unlawful assembly, promoting enmity between groups, theft, arson, and criminal conspiracy, Sonu Kumar reported an incident of vandalism, looting, and setting his motorcycle spare parts shop at Badkali Chowk on fire.
Bike Collection
He owns a Hero MotoCorp.
Car Collection
He owns a Fortuner.
Assets/Properties
Movable Assets
Bank Deposits: Rs. 54,33,526
Bonds, Debentures, and Shares in companies: Rs. 7,990
LIC or other insurance Policies: Rs. 5,00,000
Motor Vehicles: Rs. 29,58,500
Other Assets: Rs. 1,07,70,120
Immovable Assets
Agricultural Land: Rs. 25,00,000
Commercial Buildings: Rs. 19,00,000
Residential Buildings: Rs. 2,15,00,000
Note: The given estimates of movable and immovable assets are according to the year 2019. It excludes the assets owned by his wife and dependents (minor).
Net Worth
Mamman's net worth for the year 2019 was Rs. 4,46,40,142.
Note: It excludes the net worth of his wife and dependents (minors).
Facts/Trivia
In May 2022, Mamman made a statement where he said that cow vigilantes involved in illegal activities wouldn't be allowed in the villages. Following this statement, he alleged that these cow vigilantes warned and threatened him, telling him not to enter the state assembly. In response, Mamman wrote a letter to the Haryana Chief Minister, the Home Minister, and the Director General of Police, requesting them to investigate the matter. He also stated that if anything happened to him or his family, the state government would be held responsible for it. In an interview, he talked about the issue and said,


If an MLA is not safe in this state from these fanatics, what do you expect for a common man? I, as a public representative, said we would not allow vandalism and unauthorised use of force and arms. What was wrong in it? I have written to the state government and if anything happens to me or my family, the government will be responsible for unleashing these people on us."
In August 2023, Mamman's wife, Shamshaad, filed an FIR at the Gurugram police station against an unidentified woman, accusing her of harassment and extortion. In her complaint, she described the incident where her husband received a call from an unknown number, with the caller stating they were bringing his wife home. However, Mamman clarified that his wife was already at home. The call ended, but the woman who claimed to be his wife came outside their house and created a scene. Shamshaad mentioned that her husband's name was earlier used in similar incidents two or three times. She believed that it was the opposition party's attempt to damage her husband's reputation.
*खुद को विधायक मामन खान की पत्नी बताते हुए उनके घर पहुंची महिला। मामन खान की पत्नी शमशाद ने गुरुग्राम पुलिस को दी शिकायत।*

Congress MLA Mamman Khan second wife?

Plaint filed. pic.twitter.com/knka3C0Q0F

— Sat Singh (@satsingh15) August 23, 2023
Following the 2023 Haryana Riots, Haryana's Home Minister, Anil Vij, accused Mamman of inciting hatred among the people. In a statement, he said,


It has also been found that violence took place at all such spots that were visited by Mamman Khan on July 28, 29, and 30. He made a post on his Facebook that read 'I fought your fight in the Assembly also, and I am with you in this fight too'."