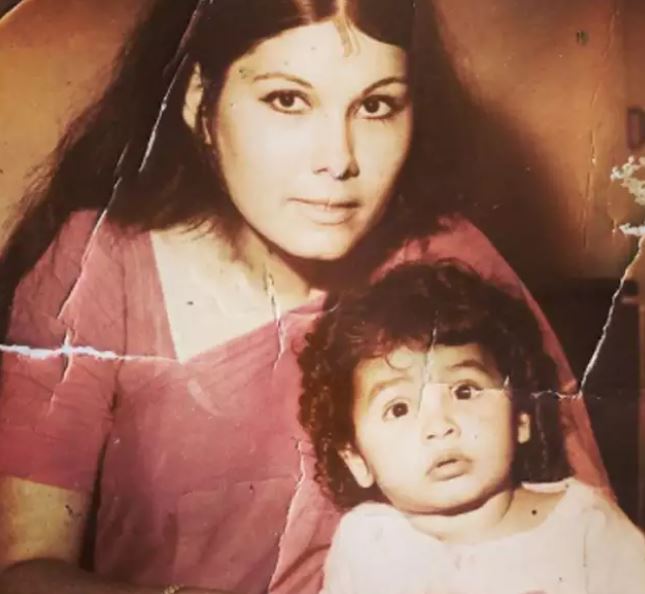 Kiran Bhatt is a British citizen who is known for being the mother of the Indian actress and film director Pooja Bhatt and the ex-wife of the Indian film director and producer Mahesh Bhatt.
Wiki/Biography
Kiran Bhatt was born as Lorraine Bright on Thursday, 5 July 1951 (age 72 years; as of 2023). Kiran Bhatt is of English, Scottish, Burmese, and Armenian descent. Her zodiac sign is Cancer. She did her schooling at Bombay Scottish Orphanage in Mumbai. While she was studying in school, Mahesh often used to visit her secretly, and once they got caught, Kiran was expelled from the school. Later, Mahesh got her enrolled at the YWCA, where she learned typing.
Physical Appearance
Height (approx.): 5′ 7″
Hair Colour: Golden Brown
Eye Colour: Hazel Brown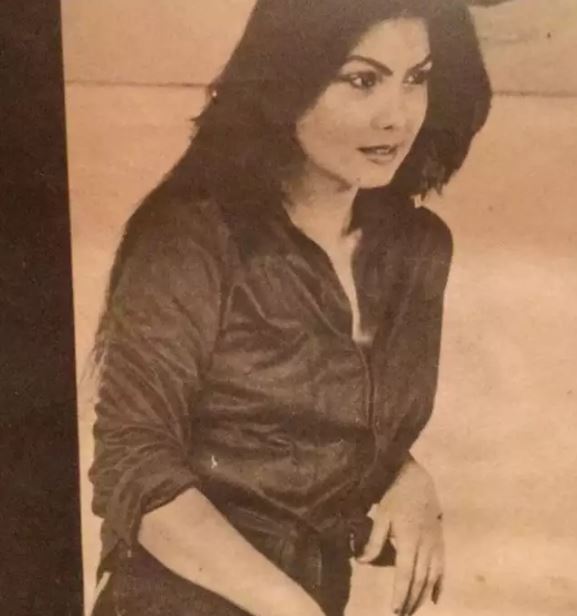 Family
She belongs to a Roman Catholic family.
Parents & Siblings
Not much is known about her parents & siblings.
Husband & Children
Lorraine Bright got married to the Indian film director and producer Mahesh Bhatt in 1968 as per Arya Samaj traditions. After their marriage, she changed her name to Kiran Bhatt.
Together, they have a daughter named Pooja Bhatt and a son named Rahul Bhatt. While Pooja is an actress and film director, Rahul is a fitness trainer.
Although Mahesh and Kiran mutually separated in the early 80s, Mahesh stayed legally wedded to Kiran as he didn't want to alienate his wife and children. Since Mahesh did not divorce Kiran, he later, adopted his mother's faith in order to marry Soni Razdan. Mahesh has two daughters with Soni, Shaheen Bhatt and Alia Bhatt.
Kiran Bhatt and Mahesh Bhatt's Love Story
Kiran Bhatt first met Mahesh Bhatt when she was in school. Their friendship grew with time and the two soon fell in love with each other. In the beginning of their relationship, Mahesh often used to visit her school to secretly meet her. In an interview, while talking about the same, Mahesh said,
I would jump across the wall to meet her but, when we got caught, she had to leave the orphanage. I got her enrolled at the YWCA so that she could become a typist and fend for herself. All along, I kept working. I made ads for Dalda and Lifebuoy."
They dated each other for a while before getting married to each other.
The Love Triangle
Mahesh Bhatt's relationship with her wife Kiran Bhatt went sour in the late 70s when he got involved in an extra-marital affair with the Indian actress Praveen Babi. It was the same time when Mahesh delivered back-to-back flops. In an interview, Mahesh confessed,
I was married to Kiran, had a child, and was responsible for both of them. Still, my physical self was drawn to another woman."
Soon, Mahesh left Kiran Bhatt for Parveen. Apparently, after two-and-a-half years of romance, Mahesh and Parveen got separated. Following his separation from Parveen, Mahesh returned to Kiran but by that time Kiran had grown distant from him.
Facts/Trivia
Mahesh Bhatt's first real success Arth (1982) was loosely autobiographical, and it stemmed from the love triangle involving his wife, Kiran Bhatt, and Parveen Babi.
One of Mahesh Bhatt's biggest successes, Aashiqui (1990), was based on his relationship with Kiran Bhatt.
In an interview, while talking about her parents troubled relationship, Pooja Bhatt said,


I've been very lucky that I've not had a really traumatic childhood. Okay, Mom and Dad used to fight and there would be utter chaos at times at home, but I would only be a silent spectator to all this. I was too young to do anything about it. Of course, it did have some psychological effect on me, but then I guess I was growing up and learnt to accept it as part of my life. My parents never hid anything from me. They saw to it that I didn't suffer because of their differences and I got the best of both the worlds. So, where's the trauma?"
Revealing how her parents' disturbed relationship had a psychological effect on her, Pooja, in an interview, said,


You know. What spoils a marriage or a relationship is permanence! When one starts seeking permanence in a relationship then that's the end of it. Nothing ever remains the same! One has to adjust to the changing times. I do not blame only my Dad or my mom for that matter for their split. Both are equally to blame for their soured relationship. For it takes two hands to clap. Sometimes when I look around and see marriages breaking up, I get very disillusioned by this whole institution. But then I think it is up to the individuals to make a marriage work."
In an interview, when asked about her mother seeking companionship or considering remarriage, Pooja Bhatt replied that her mother was very attractive and a lot of men approached her to ask her out. Further she said that although she went out for parties and dinners sometimes, her mother never got emotionally attached to someone again in her life. She added that her mother was very happy in her life and didn't want to mess with marriage once again.
In an interview, Pooja revealed that although she was deeply angered by her father's choice to take marital vows with another woman while still being married to her mother, it was her mother, Kiran, who advised her not to harbour any resentment or hatred towards Mahesh. Lorraine emphasized that Mahesh is fundamentally a good man, and that's why Pooja should never develop feelings of hatred towards him.
According to some sources, Kiran Bhatt passed away in 2003 at the age of 66. However, some other sources claim that she is alive and residing in England.