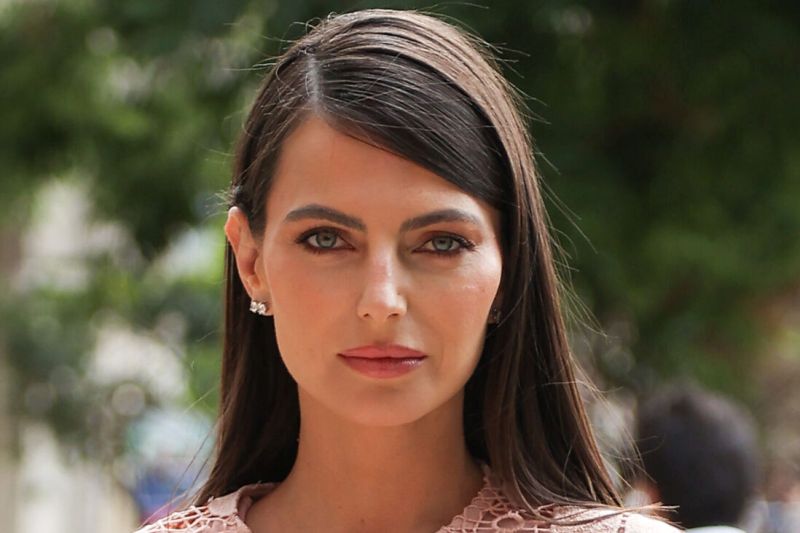 Kelly Piquet is a Brazilian model and health and wellness coach. She has also been into blogging and column writing. Her father, Nelson Piquet, is a three-time F1 world champion. In the early months of 2021, she hit the headlines when she openly began a romantic relationship with Max Verstappen, who holds the title of three-time Formula One World Champion.
Wiki/Biography
Kelly Tamsma Piquet Souto Maior was born on Wednesday, 7 December 1988 (age 35 years; as of 2023) in Homburg, Saarland, West Germany.
Until the age of 12, she spent her childhood in the South of France following which she moved to Brazil, where she lived for three years until she turned 15, she then returned to France, and after living there for a year, she went to England to attend a boarding school. At the age of 17, Kelly returned to Brazil to complete her senior school years and completed her HS Diploma (2006-2007). Later, she moved to New York, where she graduated with a Bachelor of Arts in International Relations and Affairs (2008-2011) from Marymount Manhattan College. In the latter part of her final college year, she came back to Brazil and enrolled in a three-month marketing and CRM course at ESPM. Kelly also holds an Integrative Nutrition Health Coach (INHC) Mid-Certificate issued by the Institute for Integrative Nutrition. After living in France, Brazil, England, and the United States, Kelly eventually settled in Monaco, where she lives with her boyfriend Max Verstappen, and daughter, Penelope.
Physical Appearance
Height (approx.): 5′ 8″
Weight (approx.): 55 Kg
Eye Colour: Moss Green
Hair Colour: Dark Brown
Figure Measurements (approx.): 32-24-34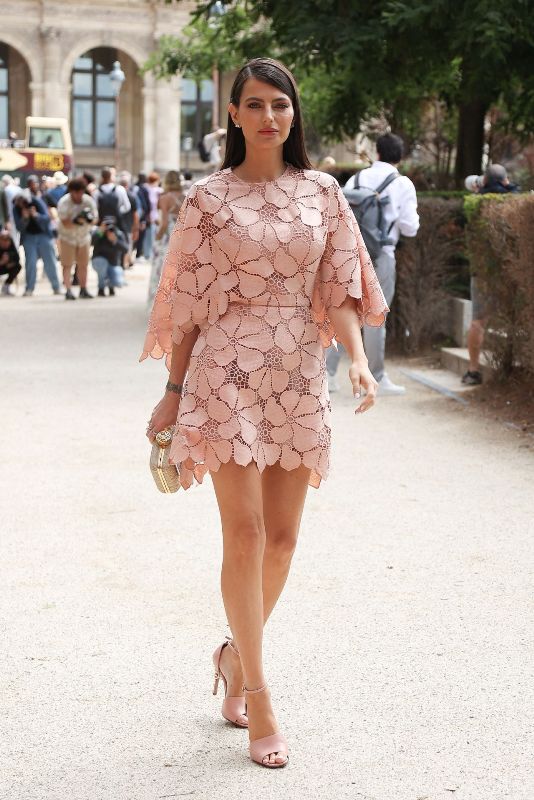 Family
Parents & Siblings
Kelly Piquet's father, Nelson Piquet, is a Brazilian retired racing driver and businessman who is a three-time F1 world champion.
Her mother, Sylvia Tamsma, is a former Dutch model.
Kelly's brother, Nelson Piquet Jr., is a Brazilian stock car racing driver and former Formula One and Formula E driver, and her sister, Julia Piquet, is an online media industry professional.
Soon after the birth of her brother, Kelly's parents separated.
Husband & Children
Kelly Piquet is unmarried. She has a daughter named Penelope (born in July 2019) with her ex-boyfriend Daniil Kvyat.
Other Relatives
Kelly's grandfather's name is Estacio, and her grandmother's name is Clotilde.
Relationships/Affairs
In January 2017, Kelly Piquet started dating Daniil Kvyat, a Russian Formula One driver, and in July 2019, the couple welcomed a daughter, Penelope. Soon after Penelope's birth, Kvyat achieved his first podium in three years by securing a third-place finish at the German Grand Prix on the very same day. He attributed his win in the race to Kelly Piquet and their newly arrived daughter, Penelope. In December 2019, Kelly and Kvyat separated.
Following her separation from Daniil Kvyat, Kelly entered into a relationship with Max Verstappen, a Dutch three-time Formula One World Champion.
Their initial Instagram post as a couple appeared on 1 January 2021, when Verstappen shared a photo of both of them on the beach, expressing thoughts about their future together. Verstappen wrote,
Let's make 2021 a year to remember in many ways. Wishing you all success, love and happiness just as I found mine."
Kelly also shared a picture of her with Max Verstappen on Instagram on 2 January 2021. Kelly wrote,
Love is what makes the world go round. Happy new year and much love."
Career
Intern
While completing her senior school education, she undertook a six-month internship at Oxfam International, from August 2005 to January 2006. In this role, she acquired valuable experience within a renowned non-governmental organization dedicated to addressing worldwide poverty and hardship. Throughout her internship, she actively participated in various specialized projects under the guidance of the campaigns director and occasionally took on responsibilities as a sales associate in the organization's shop. During her college years in New York, Kelly engaged in internships within the fashion industry and held various positions. She served as an assistant to stylist Sarah Gores Reeves at Vogue Latinoamerica for a year, and she also interned as a buyer at Bergdorf Goodman for a four-month period. After completing her college degree, she took on the role of a publicity intern at KCD Worldwide in New York City for a period of five months, from August 2011 to December 2011. Later, she worked as a marketing coordinator at Arezzo & Co. in the Greater New York City Area for ten months, from June 2012 to March 2013. In this capacity, she managed various responsibilities, including logistics for marketing campaigns, product launches, events, and the development of strategic partnerships, among other duties.
Modelling
While in college, Kelly followed in her mother's footsteps by pursuing modeling opportunities with several brands such as Pepe Jeans, PatBo, and Louis Vuitton. She frequently shares images of her modelling work on her social media platforms.
Columnist
Kelly Piquet held a columnist position at Marie Claire magazine in Sao Paulo, Brazil, from April 2014 to December 2014.
Social Media and PR Consultant
Following her role as a columnist in Brazil, she relocated to London, United Kingdom, where she took the position of a Social Media and PR Consultant at Formula E Holdings for nearly two years, from April 2015 to December 2016. In this capacity, her responsibilities included formulating and implementing content strategies to boost brand awareness, drive inbound traffic, and enhance engagement and the growth of likes and followers. She also played a pivotal role in producing strategic content, maintaining a weekly blog to connect with the intended audience, and overseeing the curation and management of all published content including images, videos, and written materials, among other duties.
Health and Wellness Coach
Kelly Piquet began her role as a Health and Wellness Coach at the Institute for Integrative Nutrition in Monaco in January 2018.
Controversies
Kelly liked a controversial post on social media
In June 2022, she liked a social media post from Rodrigo, a relative of her father. In the post, Rodrigo expressed support for Nelson Piquet, Kelly's father and a former F1 champion, following an interview in which Nelson had used a racist remark against Lewis Hamilton when discussing the collision between Hamilton and Verstappen at the 2021 British Grand Prix.
Vogue Cover row
In January 2023, Kelly Piquet was featured on the cover of the Dutch version of Vogue magazine, portraying her in complete racing attire with a racing helmet, and with a catchline, "Pole Position." Later, numerous Formula 1 fans criticized the magazine, arguing that it should have chosen an active female driver for the cover instead.
Criticism for a paid campaign
In July 2023, Kelly posted on Instagram about a promotional campaign for OPP Swimwear, a company dedicated to recycling plastic into swimwear. In the caption, she wrote,
Plastic waste hurts us, our beautiful home and our future generations. Growing up on the Côte d'Azur, I developed a deep appreciation for nature's beauty. That's why I have partnered up with @oppswim and @plasticbank to keep 100,000 plastic bottles from entering the ocean. Help me make a bigger impact: for every like, comment, and share of this post until 20 August 2023, @oppswim will donate to divert one plastic bottle from entering the ocean."
Kelly faced a huge backlash for her post, with her followers calling her a hypocrite and asserting that she had been paid a huge amount for the campaign. However, Kelly later refuted these accusations and said,
Nope, to your disappointment, I did not get a dime for this. This is a cause I hold close to my heart. I've been a recycling advocate since very young – my mom always recycled at home and I'm teaching the same to my daughter."
Tattoos
Kelly Piquet has got flower tattoos inked on her wrist and both her arms. She has also got a tattoo inked along the side of her torso.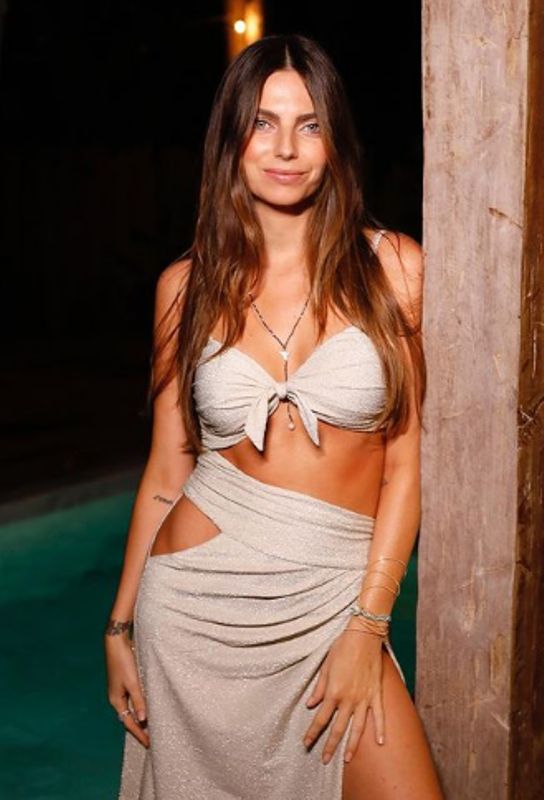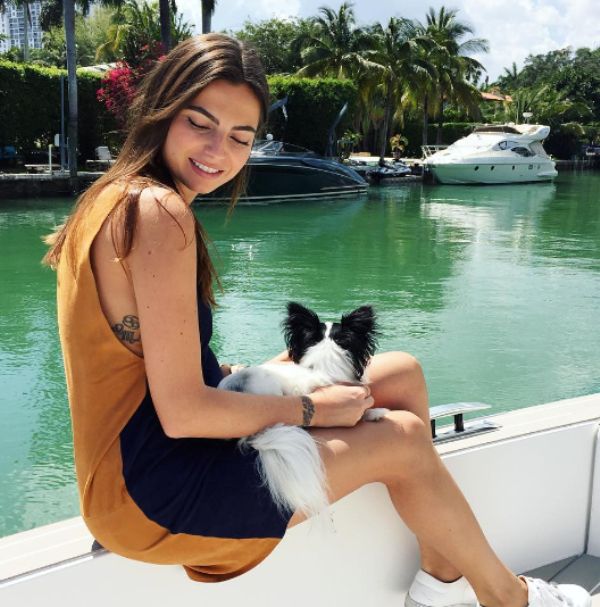 Favourites
Race Locations(s): Berlin, Monaco, Buenos Aires, and Paris
Restaurant: ABC Kitchen, New York City
Facts/Trivia
While studying in college, she served as a Teacher Assistant at Cross Cultural Solutions in Bagamoyo, Tanzania, for a three-month period, from June 2009 to August 2009. In this role, she instructed students in English and Mathematics while actively engaging in cultural exchange activities with both children and educators.
Kelly frequently posts pictures of her two Bengal cats, Jimmy and Sassy, which she co-owns with Verstappen.
Her passion for travel has taken her to various corners of the globe, both for professional commitments and leisure pursuits.
Kelly calls her daughter, Penelope, her "superstar" and her "ray of sunshine, and she frequently shares her daughter's pictures on social media.
She watched Verstappen secure his first Formula 1 championship in 2021 and then clinch his second title in 2022. Moreover, she was present when Verstappen achieved a historic milestone in F1 by winning 10 consecutive races in September 2023.
In July 2023, rumors began circulating among Formula One fans regarding the separation between Kelly and Verstappen; however, Kelly ended these speculations by posting a tribute to Verstappen on her Instagram story.
Kelly grew up in a car racing environment as her father is a three-time F1 champion, and her brother is also a former racing driver. In an interview, she expressed her passion for racing and said,


Growing up in this world and seeing from very close what it takes for someone to reach such a high level, I can only associate racing to passion, perseverance, dedication, discipline, and adrenaline."
In an Instagram photo she posted, she could be seen holding a cigarette while enjoying a glass of beer.
For Kelly, the best period of her life was her six-year stint in New York City.