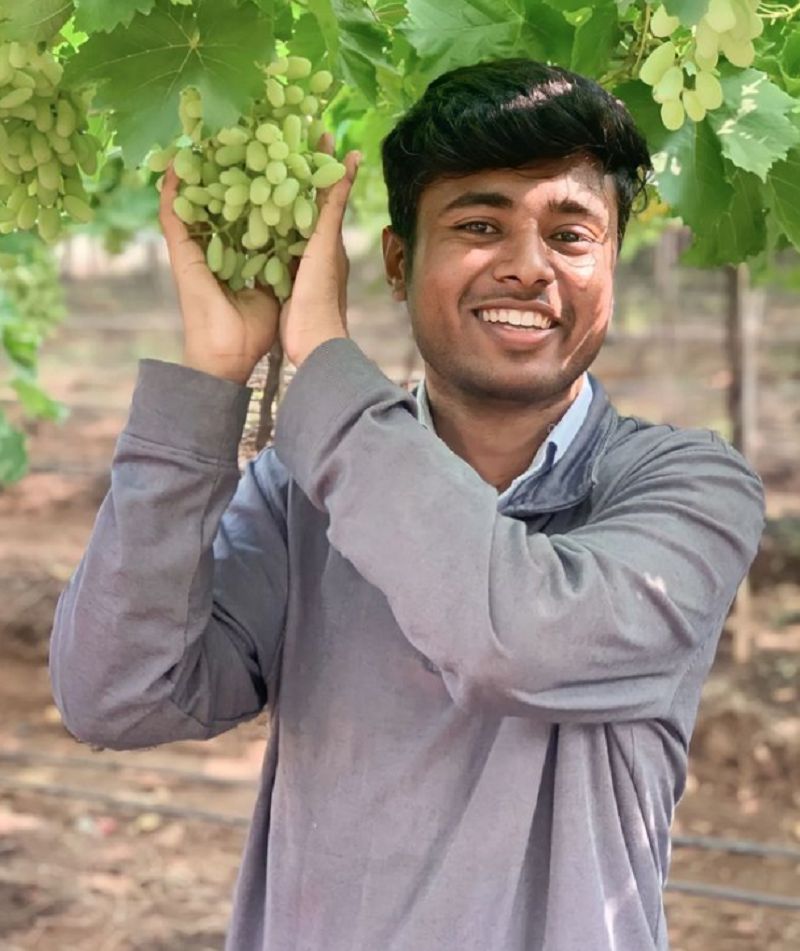 Drone Prathap, an Indian scientist and entrepreneur, gained recognition for creating more than 600 drones from electronic waste. He uses these drones for social purposes, such as delivering food and relief supplies to flood-affected areas. He is the founder and CEO of Dronark Aerospace.
Wiki

/Biography

Prathap N M was born on Monday, 15 June 1998 (age 25 years; as of 2023) in Netkal village in Malavalli taluka of Mandya district in Karnataka. His zodiac sign is Gemini. He pursued a bachelor's degree in science at JSS College of Arts and Commerce, Mysore. Due to his poor family conditions, he was unable to pursue engineering which he aspired to study since childhood.
Physical Appearance
Height (approx.): 5′ 8″
Hair Colour: Black
Eye Colour: Black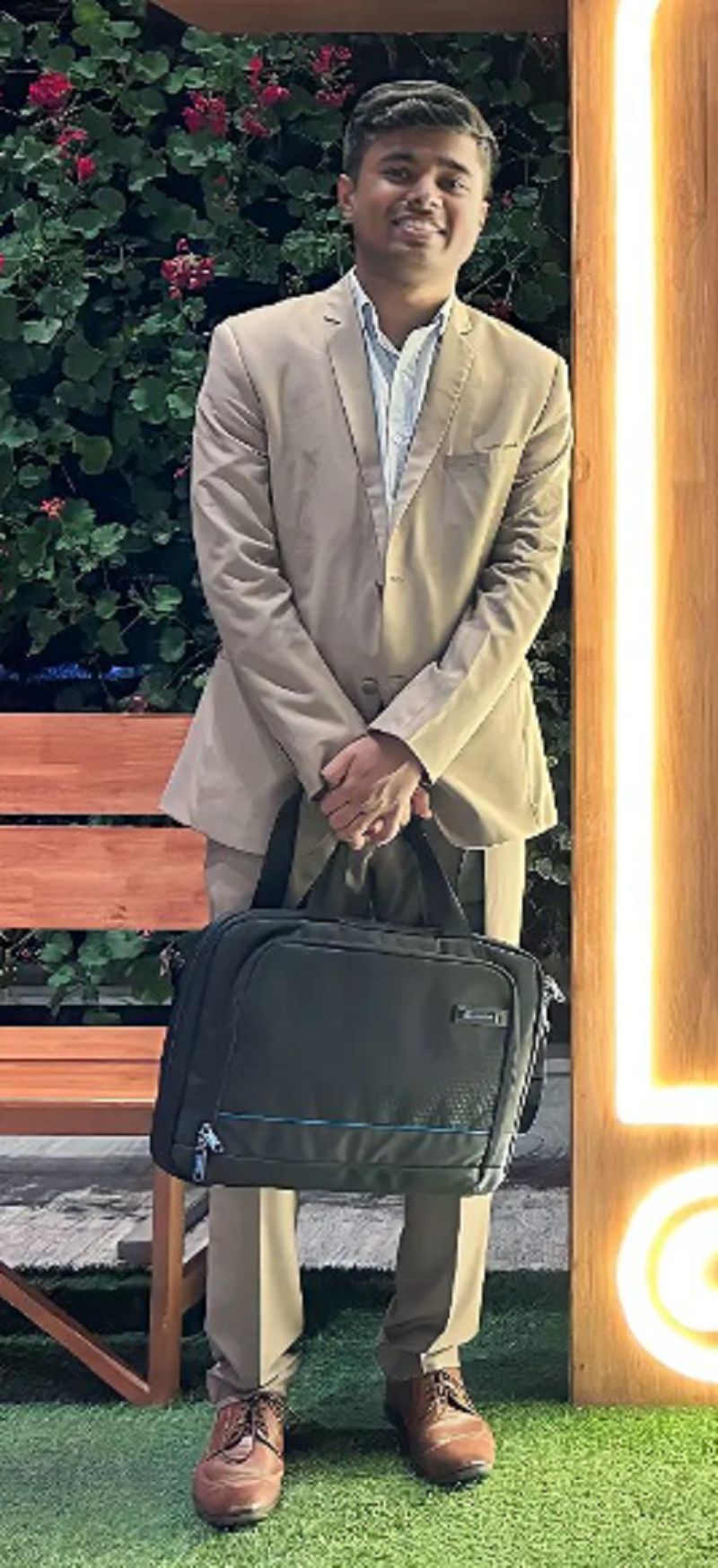 Family
Parents & Siblings
His father's name is Marimaddaiah, who was a farmer. His mother's name is Savita, who is a homemaker.
Religion
He follows Hinduism.
Ethnicity
Prathap is a Kannadiga.
The Drone Scientist
Early Struggle
He was born into a family that earned a living from farming. Due to financial constraints, his father wished he worked on their farms. Consequently, he began working on the farms from a young age to fulfil his father's desire. In an interview, he mentioned that he used to feel exhausted while working there, but seeing eagles in the sky made him calm and relaxed. In grade 10, he watched a drone on TV, which sparked his interest because it reminded him of eagles. Eager to learn about drones but lacking a smartphone or internet access, he took on a job as a sweeper at a cyber cafe. In return, the owner permitted him to use the internet for 45 minutes. Once he acquired knowledge about making drones, he met another challenge, which was arranging its components. Lacking money to purchase wires, a motor, or a motherboard, he bought discarded electronic parts at affordable prices from a store that sold used electronic appliances. As he was learning to build drones, he had to move to Mysuru for his further studies. His father gave him Rs. 8000 when he left home to pay his college fees. When all the money was used, he began offering tuition to afford his rent and food. He would invest all his earnings in buying drone parts. Once he was even asked to leave his rented apartment because he couldn't pay the rent on time. Prathap slept at bus stands a few times, walked long distances to give tuition, and even skipped meals to save money for his project.
Road to gaining international acclaim
After numerous attempts and experiments in making drones, he was successful in the 50th trial when one of his drones flew to a height of 1000 meters above the ground. In an interview, he talked about this and said,
I did not understand aerodynamics or engineering. No one was even there to guide me. Once I exhausted all my options, I used common sense. I made a couple of basic changes like putting the flight controller in front, maintaining the centre of gravity and striking a balance between all the drone parts."
His teachers advised him to join innovation contests throughout India. At the age of 16, he started his journey by entering his first drone competition at IIT Delhi, securing the second prize. Following his victory, the judges recommended his participation in an exhibition in Japan for which he had to visit Chennai to have his drone thesis reviewed by a professor there. When the time came to travel to Japan, he faced financial constraints for buying flight tickets. His mother suggested selling her jewellery, but the school helped in funding the tickets. His teachers pooled money to purchase the flight tickets and support the project to be presented at the International Robot Exhibition in Tokyo in 2017. Carrying drones weighing 300 kilograms and just two sets of clothes, he arrived at Tokyo International Airport. Due to budget constraints, he opted for the regular train instead of the bullet train to reach the Tokyo Big Sight Inc., the exhibition venue. With only Rs. 1500 in hand, he made four trips to transport all the drone parts to the exhibition site. When he reached the venue, he saw other students who were very confident and were fluent in speaking English. He got nervous around them but tried to remain focused on his goal. On the second day of the exhibition, he showcased his model crafted from electronic waste in seven rounds. Following the presentations, only 20 teams were chosen. Although he initially believed he had failed, his name was included in the list of the top 20 teams, and he secured the gold medal.
In 2018, he participated in the Albert Einstein Innovation Gold Medal International Drone Expo held in Hanover, Germany, and achieved his subsequent international award. He earned numerous praises, acknowledgements, and invitations from global universities, along with numerous job offers. Despite being offered positions from more than 87 countries, he declined them all and chose to contribute his drone technology to India.
Drone Usage in India
In 2019, his drones played a crucial role in assisting thousands of people during floods in southern Karnataka. By using his drones to assess the situation, the police received help in delivering food and essential relief materials to the affected area.
Controversies
Detained for breaking quarantine regulations
In July 2020, Bengaluru's Talagatta Police arrested Drone Prathap for not adhering to quarantine orders. He faced charges for violating quarantine rules when he travelled from Bihar to Hyderabad and then to Bengaluru on July 15. The Bruhat Bengaluru Mahanagara Palike (BBMP) had instructed him to quarantine for 14 days in Thalaghattapura, Bengaluru, but instead, he went for an interview. After he was informed by the police about the FIR, he turned off his phone and couldn't be located. However, the police apprehended him on July 20.
Contradictory statements about receiving international awards
In 2020, Drone Prathap faced controversy when he struggled to answer basic aerospace questions in an interview, despite previously asserting to have won international awards in the field. When asked to present the drones he claimed to have built, he refused. He asserted winning a gold medal at iRex 2017, but media reports contradicted this, with the Japan Robot Association (JARA) stating that no such event occurred in 2017. He also claimed receiving the Albert Einstein Innovation Gold Medal at the CEBIT expo in Hannover, Germany, in 2018. However, reports indicated there was no such award at the CEBIT summit.
Furthermore, an image he shared with a drone, saying that he built it was questioned by the German drone maker Billzeye, who suggested they made the drone, and Prathap was just one of the individuals photographed with it at the expo.
Award
He received the Extraordinary Kannadiga Award in 2018.
Facts/Trivia
He is also known by the name Drone Scientist.
He follows a non-vegetarian diet.
In 2023, he became one of the contestants on Season 10 of the reality show Bigg Boss Kannada.
In an interview, Prathap said that he utilized his prize money to establish an aerospace lab in Bengaluru, focusing on improving drone technology.
At the beginning of his journey, his parents, relatives and friends did not support him. In an interview, he mentioned that whenever he felt like quitting, he would draw inspiration from a picture of former President APJ Abdul Kalam that he always carried in his wallet.
He likes watching English shows F.R.I.E.N.D.S and The Ellen Show in his leisure time.