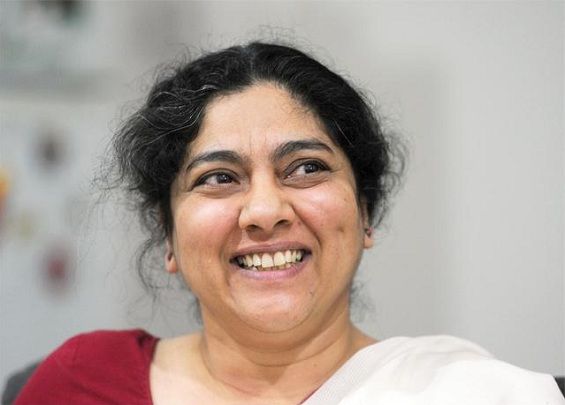 Daman Singh is an Indian author and novelist. She is the daughter of the Former Prime Minister of India Manmohan Singh.
Wiki/Biography
Daman Singh was born on Wednesday, 4 September 1963 (age 59 years; as of 2022) in Chandigarh. Her zodiac sign is Virgo. In 1966, Manmohan Singh and his family moved to New York, where he worked for UNCTAD.
However, Manmohan and his wife, Gursharan, wanted their daughters to grow up in India with Indian values. Therefore, they returned to India. She did her primary schooling at Presentation Convent Higher Secondary School, and later, she attended Convent of Jesus and Mary in New Delhi. While talking about her childhood in an interview, she said,
 I grew up in Delhi and had a fairly sheltered, protected childhood. Life consisted of school and home. I went to an all-girls' school, a convent, where discipline was strict. It was an unspoken rule that one had to do well, so I studied rather hard. At home I had my two sisters for company. We lived in a government bungalow in a sparsely populated locality, so generally lacked for friends. This meant that we had a lot of time on our hands. My interests were in reading, gardening, and nature-watching."
Daman grew up with two sisters, and all three of them were voracious readers, an quality instilled in them by thier father. In an interview, she recalled her childhood memories and said,
 Our most exciting outing was when our father took us to a bookshop. Our birthday presents were always books. There was a time when we lived walking distance away from the Delhi Gymkhana Club, which has an excellent library. I recall fighting with my sisters over the library cards, borrowing two books, hurrying home and racing to finish them just so that I could borrow the next two."
She pursued a B.Sc. (Hons.) in Mathematics at St Stephen's College, Delhi in 1984. Thereafter, she went on to earn an MBA from the Institute of Rural Management Anand (IRMA), Gujarat.
Physical Appearance
Height (approx.):  5′ 4″
Hair Colour: Black
Eye Colour: Black
Family
Amrit Singh belongs to a Kohli Sikh Family.
Parents & Siblings
Her father, Manmohan Singh, is an Indian politician from the Congress party who served as the 13th prime minister of India. Her mother's name is Gursharan Kaur. She is the second eldest among her sisters. Her younger sister, Amrit Singh, is an American human rights lawyer, while her elder sister, Upinder Singh, is a historian. 
Husband & Children
She is married to IPS officer Ashok Patnaik, who was the CEO of the National Intelligence Grid (NATGRID) of India. Together, they have a son, Rohan.
Career
She worked in rural development for 20 years before becoming a full-time author. While attending IRMA Gujarat, she did her fieldwork in Bikaner district of Rajasthan. Later, she started working in rural development, and extensively travelled in Rajasthan, Gujarat, Uttar Pradesh and Bihar (now Jharkhand) and less extensively in West Bengal, Orissa and Andhra Pradesh. She was associated with the NGO Society for Promotion of Wasteland. In an interview, while talking about the extensive field experience she gained in various rural villages in India, she said,
I used to travel a lot, even on bullock carts. It gave me an exposure to the people. Incidentally, I travelled in united Bihar — especially in the region which is now in Jharkhand. I have come to Patna for the first time, but that rural background one finds in Jharkhand can be identified in my books."
Later, she moved to Mizoram. In 1996, she published her first book The Last Frontier: People And Forests In Mizoram. The book traces the environmental history of Mizoram beginning from the nineteenth century, through colonial rule, and into the post-Independence period meanwhile studying the relationship between the people and their environment.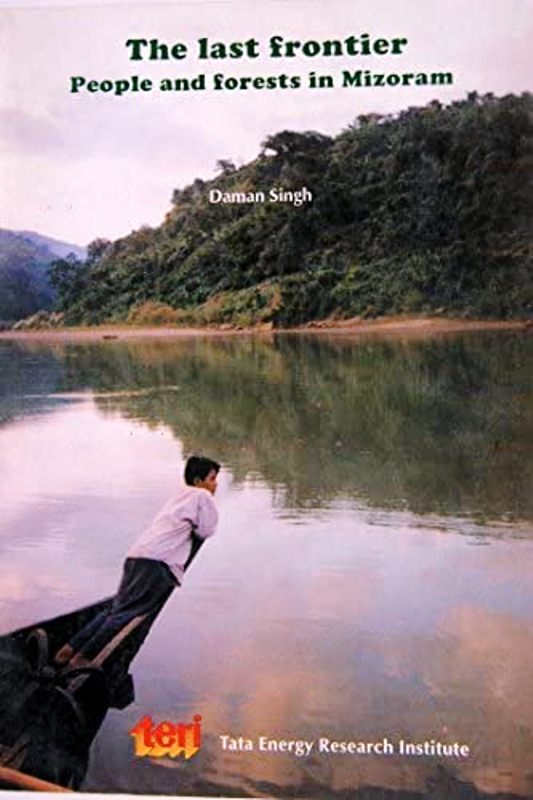 After coming back to Delhi, she again worked with various NGOs for a while before joining the Tata Energy Research Institute (TERI), where she worked as a freelance consultant for 6 years. Her career as a consultant came to an end when her father became the prime minister of India in 2004. While talking about the same in an interview, she said,
But my career as a consultant for rural development came to an end. I could not pursue my career because when I went to rural areas I was garlanded and there was expectation from the people. I had become a VIP when I felt ordinary."
She penned her first novel Nine by Nine (2008), which revolves around the lives of three characters Anjali, Paro, and Tara, which is filled with disturbing events, crumbling partnerships, and losses that eventually lead to their transformation.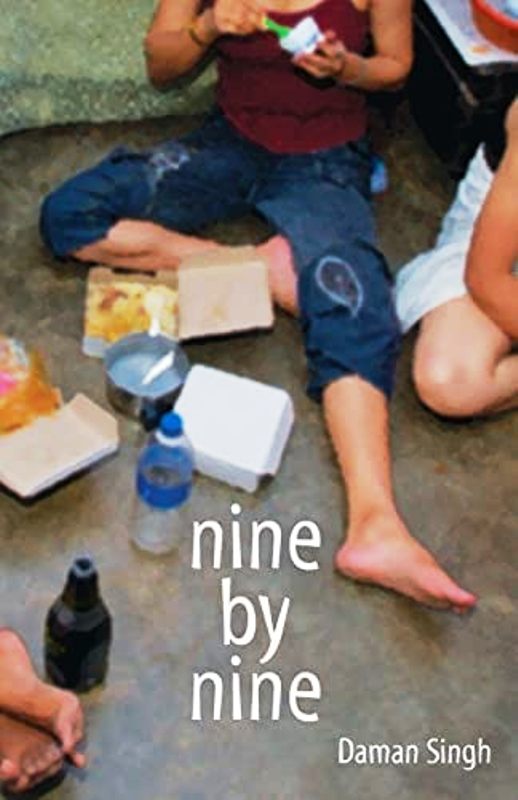 In 2010, she published the novel The Sacred Grove. The novel narrates the story of a 12-year-old boy named Ashwin with a pregnant mother and an overbearing father. As the story unfolds, Ashwin's dreams of cricket stardom come under attack as riots erupt in his quiet town.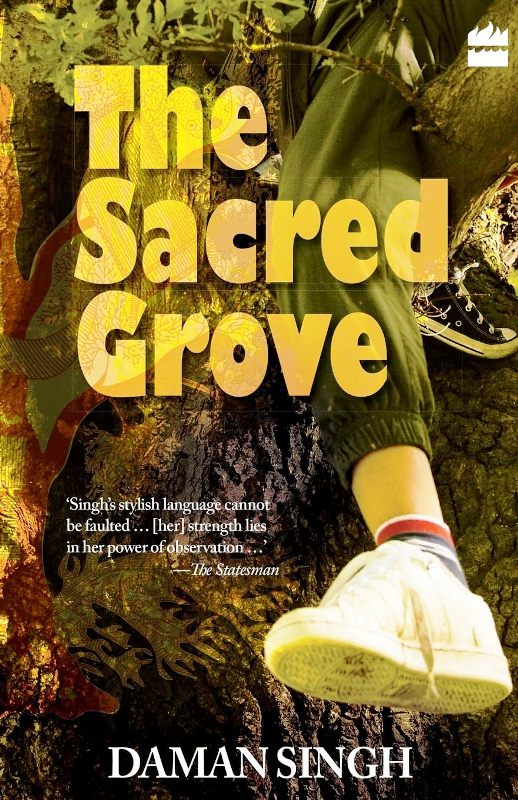 In 2014, she penned Strictly Personal: Manmohan and Gursharan in an attempt to debunk many myths surrounding her illustrious politician father Manmohan Singh and his wife, Gursharan Kaur. Other books authored by her include Kitty's War (2018).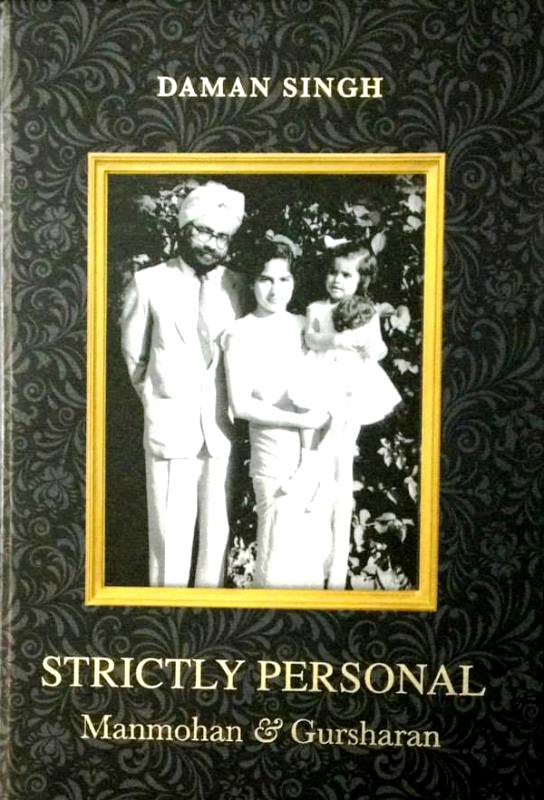 Facts/Trivia
An admirer of the pre-mobile phone era, Daman Singh did not own a mobile phone for a long time, and she believes it kept her sane. In an interview, she said,


I am so lucky to have a husband who has a permanent job. I told him some years back, now you earn and feed us. I am going to follow my dreams. I have opted out of a busy career. I don't have a mobile phone. I think it keeps me sane…When I see other people with mobile phones I wonder, my God, how do they live! I just could not do it. I live in my own world, I see what I want to see. If I had been in a different life, of course, my child will have to contact me. But right now, I am able to function happily without it. My life is so simple I can manage quite well without a mobile phone. I find other people's life complex, and have simplified my own life greatly…In many ways, I opted out of a complex life."
An excerpt from Daman's book Strictly Personal: Manmohan and Gursharan (2014) revealed that Manmohan Singh's family home in Delhi's Ashok Vihar came under attack by a mob during the anti-Sikh riots of 1984. At the time, Manmohan Singh was the governor of the Reserve Bank of India and had come to Delhi to pay tribute to prime minister Indira Gandhi who was assassinated on 31 October 1984 by her Sikh bodyguards, for authorising Operation Blue Star at the Golden Temple in Amritsar earlier that year. Manmohan Singh's eldest daughter Upinder Singh and her husband, Vijay Tankha, were living in the family home at that time. When the mob approached to burn down their family home, Vijay Tankha tricked them into believing that the house belonged to him. As he was a Hindu, the mob spared the house. Finally, the family sold the house in 1986 as several houses in that area still bore the signs of the riots.
When her elder sister, Upinder, opted to study history, Manmohan was not particularly delighted by her decision. In her book, Daman revealed that Manmohan had a low opinion of social science disciplines other than his own. Occasional careless remarks from Manmohan regarding the study of history would hurt Upinder. Therefore, Daman took mathematics to please her father. However, when Daman switched to the IRMA, her father was displeased again.
In an interview, she revealed that she joined IRMA Gujarat after she broke her leg while skiing which eliminated her option to go to IIT Kanpur. She said,


I was keen to continue with Maths, but unfortunately, didn't manage to get a scholarship to study in the US or UK. My other option was to go to IIT Kanpur (which had an impressive flying club). However, I happened to break my leg while skiing, and couldn't make it to Kanpur for the interview. So it was either Maths at Delhi University, or IRMA."

Earlier, she was a non-vegetarian, but later, she turned vegetarian.