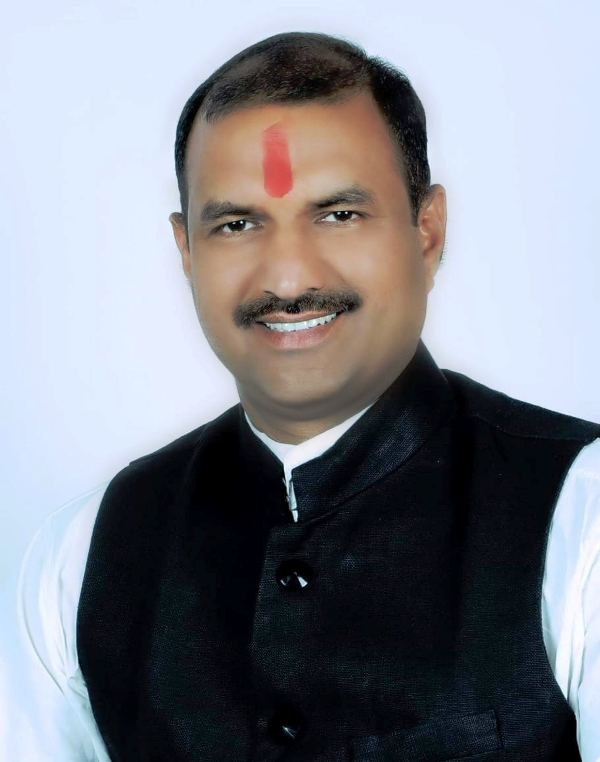 CP Joshi is an Indian politician and member of the Bharatiya Janata Party (BJP) who was elected as MP from Chittorgarh in 2014 and 2019. On 27 March 2023, he became the state president of the BJP in Rajasthan. Previously, he worked as the State President of the Bharatiya Janata Yuva Morcha, Rajasthan.
Wiki/Biography
Chandra Prakash Joshi was born on Tuesday, 4 November 1975 (age 47 years; as of 2022) in Bhadsoda village, Chittorgarh District of Rajasthan, India. His zodiac sign is Scorpio. He developed an interest in politics during his formative years when he was appointed as the vice president of the student's union at Government Senior Secondary School, Chittorgarh, between 1994 and 1996. He pursued a Bachelor of Commerce at Mohanlal Sukhadia University, Udaipur, Rajasthan (1998). Later, he began his political affiliation when he became a member of Akhil Bharatiya Vidyarthi Parishad (ABVP), a student organization affiliated to the Hindu nationalist organization Rashtriya Swayamsevak Sangh (RSS). Apart from politics, he derives an income from agriculture.
Physical Appearance
Height (approx.): 5′ 9″
Hair Colour: Black
Eye Colour: Black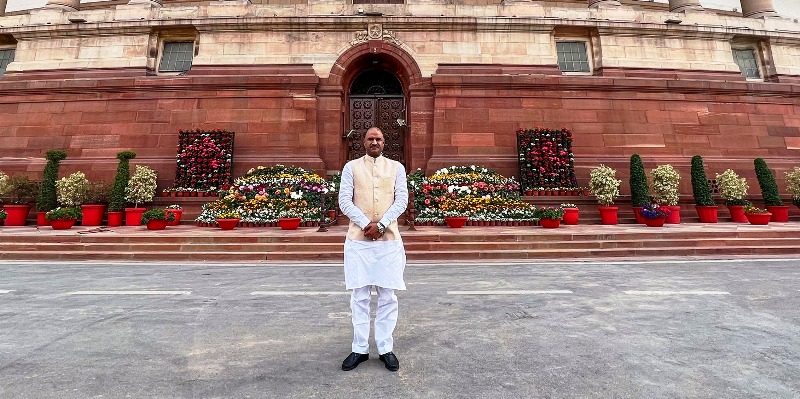 Family & Caste
He belongs to a Brahmin family.
Parents & Siblings
His father's name is Ramchandra Joshi, and his mother's name is Sushila Joshi.
Wife & Children
On 22 April 2004, he got married to Jyotsana Joshi, who is a tutor and tailor. Together, they have a son and a daughter.
Address
He resides at 61, Somnagar-II, Madhuban Senthi, Chittorgarh, Rajasthan-312001.
Signature/Autograph
Career
CP Joshi is a member of the Bharatiya Janata Party (BJP). He was a Zila Parishad member from 1994-95 and 1995-96. He was the Uppradhan in Bhadesar Panchayat Samiti (Member of the District Council) in Chittaurgarh from 2005 to 2010. He was the District President of the BJP in Chittaurgarh from 2011 to 2014.  In 2014, he became the State President of Bhartiya Janta Yuva MorchaBhartiya (BJYM), Rajasthan and remained in that capacity till 2016. In 2014, CP Joshi was elected as the MP from Chittorgarh Lok Sabha constituency, defeating the INC candidate Girija Vyas. From 1 September 2014 to 25 May 2019, he served as a Member of Standing Committee on Commerce and Member of Consultative Committee on Ministry of Tourism and Culture. He was a Member Standing Committee on Railways from 14 November 2014 to 31 August 2018 and a Member of Standing Committee on Health and Family Welfare from 1 September 2018 to 25 May 2019. In 2019, he again won the Chittorgarh lok sabha seat, defeating the INC candidate Gopal Singh Shekhawat. Thereafter, he served in various capacities like Member of Committee on Public Undertakings, Member of Standing Committee on Commerce, Member of Committee of Privileges, Member of Consultative Committee on Ministry of Culture and Tourism. On 27 March 2023, he became the state president of the BJP in Rajasthan, replacing Satish Poonia. The appointment of a Brahmin to the position was believed to be an attempt to appeal to his community ahead of the 2023 Rajasthan legislative assembly elections.
Controversies
Accused of Glorifying The Practice of Sati
In February 2023, he stirred a controversy when he talked about Padmavati, the Queen of Mewar, while proposing the motion of thanks to the President's address in his speech. CP Joshi said,
Rani Padmavati jinhone apne satitva ki raksha ke liye Alauddin Khilji ko kabhi chehra nahin dikhaya."
(Rani Padmavati who never showed her face to Alauddin Khilji to protect her chastity)
He further added,
She threw herself into a raging fire along with her 16,000 female consorts. But your government put up obstructions around this place. Our government has now recognised this site."
Consequently, the members of the opposition accused him of glorifying the practice of Sati in which a widow sets herself ablaze by jumping into the funeral pyre of her deceased husband. However, Joshi claimed that he had not made any reference to the practice of 'Sati', but mentioned that Padmavati had performed 'Jauhar ' (self-immolation) to protect her honour. While dismissing the allegations against him, he said that he did not mention 'Sati' and due to weak translation from Hindi, the word was mixed with 'Satitva' (chastity).
Assets & Properties
Movable Assets
Deposits in Banks: Rs. 16,06,565
Personal loans: Rs. 32,50,000
Motor Vehicles: Rs. 8,90,000
Other Assets: Rs. 10,27,150
Immovable Assets
Agricultural Land: Rs. 20,53,400
Non-Agricultural Land: Rs. 34,28,150
Residential Buildings: Rs. 25,86,500
Note: The given estimates of moveable and immovable assets are according to the financial year 2018-2019. It does not include the assets owned by his wife and dependants.
Net Worth
His net worth in 2019 was Rs. 1,51,80,026. It does not include the net worth of his wife and dependents.
Facts/Trivia
He has served as the District President of the Wrestling Association, Chittorgarh.
During his motion of thanks to the President's address in 2023, he compared President Droupadi Murmu with 'Shabari' and Prime Minister Narendra Modi with Lord Ram, invoking incidents from the Hindu epic Ramayana. He also said 'Shabari' was eagerly waiting to welcome Lord Ram in 'Treta Yug' (world age). Shabari is a character from Ramayana who was an ardent devotee of Lord Ram.