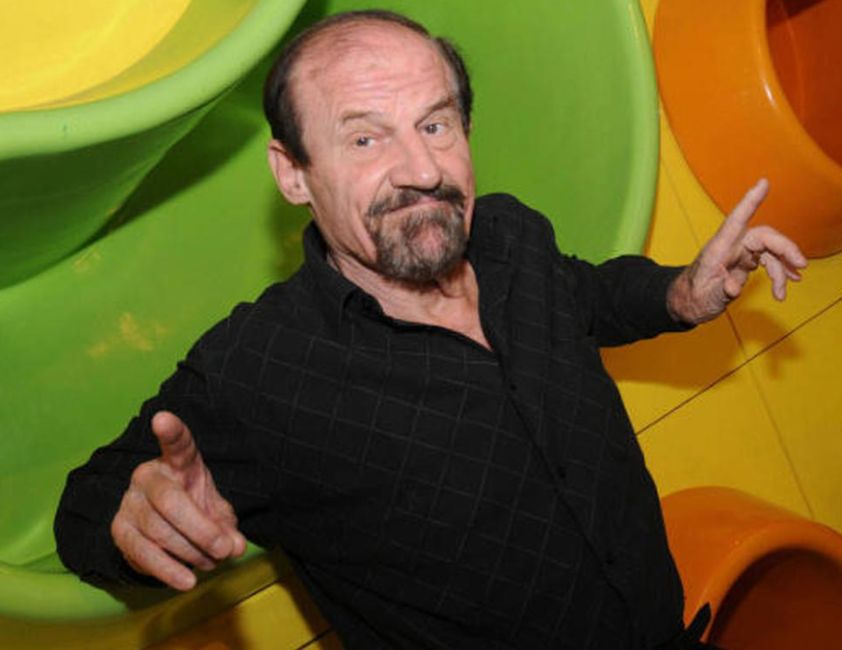 Bob Christo (1938-2011) was an Australian-Indian civil engineer and actor. Bob also worked as an Official Director of Health and Fitness at Sanjay Khan's resort in Bangalore. He has acted in over 200 films and television serials in Bollywood, Mollywood, Kollywood and Tollywood, including films like Qurbani (1980), Nastik (1983), Mr India (1987) and Gumraah (1993). He is well known for bringing the stereotypical foreign goon to life on screen. Bob Christo passed away on 20 March 2011 due to the rupturing of a left ventricle valve.
Wiki/Biography
Bob Christo was born Robert John Christo in 1938 (age 73 years; at the time of death) in Sydney, New South Wales, Australia. Bob completed his schooling and studied theatre in Germany. Before coming to India, Bob travelled the world. First, he finished his civil engineering degree in Sydney and was a part of the Australian army and had an assignment in Vietnam where he was in charge of a team of mercenaries and built bridges. After this, he found himself in South Africa. Bob's work and life took him from Hong Kong to Japan to Seychelles. Being a part of the Australian army led him to be in the Special Air Services of Rhodesia (now Zimbabwe). In Zimbabwe, Bob read an article on Parveen Babi in Time Magazine which inspired him to meet her. He arrived in India waiting for his work permit to Muscat because of which he had to leave Muscat until the permit was processed. Instead of leaving, he ended up in Bollywood after he attempted to meet Parveen Babi, and worked in over 200 films across the film industries in India.
Physical Appearance
Height (approx.): 6′ 0″
Weight (approx.): 90kg
Hair Colour:
Eye Colour: Black
Body Measurements (approx.): Chest: 41 Waist: 38 Biceps: 15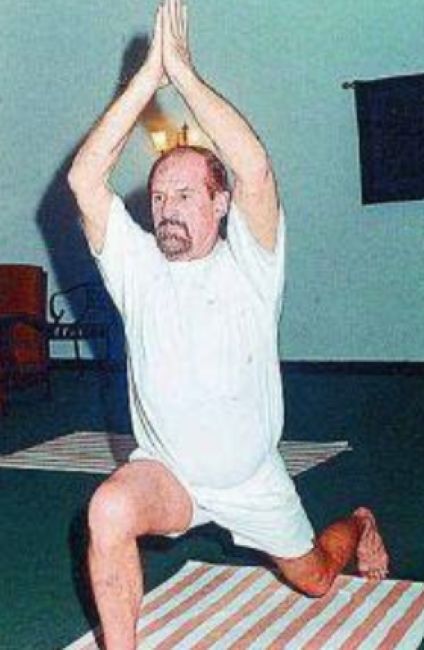 Family
Bob Christo was born into a Christian family in Sydney, Australia. The family moved to Germany when Bob was five years old.
Parents & Siblings
Bob Christo's father had Greek roots and his mother was German. He had a sister and two brothers named Mike and Helmut.
Wife & Children
Bob Christo met his first wife Helga when he was 20 and had three children with her including two daughters, Monique and Nicole. When his wife passed away in a car accident, Bob gave his three children to a friend and his wife and went to Saigon where he helped the South Vietnam army. He then married Nargis Christo in 1981 and had two sons, Darius and Sunil, with her.
Relationships/Affairs
In Bob's autobiography, Flashback: My Life and Times in Bollywood and Beyond, he talks about the innumerable relationships and affairs he has been in during his lifetime. When Bob was in the Philippines, building the set for Francis Ford Coppola's Apocalypse Now film, he was in an affair simultaneously with Kisa, a Polynesian student and a Philippino woman named Maria Antoinette. Maria and Bob had twin daughters together and Bob had even promised to marry her. However, instead of holding up his promise, he skipped town. He further confessed to having slept with his maid Reena in Mumbai, an affair that took place a lot before he became an actor.
Religion
Bob Christo follows Christianity.
Career
Film
Bob Christo's first role in a film was when he was 16 years old and acted in a German movie after he worked as an extra in the Dusseldorf National Theatre, Germany. He remained in the film industry by putting his civil engineering degree to use, and building a jungle palace for Francis Ford Coppola as part of the set of the film Apocalypse Now (1979). He found himself in Mumbai where he landed a role as a villain in the Hindi movie Abdullah (1980) where he played the role of 'Magician'.
While this was the first film he was cast in, other films were released before it, like Arvind Desai Ki Ajeeb Dastaan (1978) and Qurbani (1980). Since then, he appeared in over 200 movies in Hindi, Tamil, Telugu, Malayalam and Kannada, and he was always cast as the bald, villainous foreigner. He has since acted in films such as Kaalia (1981), and the cult classic Disco Dancer (1982) where he played the role of 'International Hit Man'.
He has also acted in Nastik (1983), Haadsa (1983), Insaaf Kaun Karega (1984), Insaaf Main Karoonga (1985), Geraftaar (1985) where he played the role of Ram, Hello My Dear Wrong Number (1986) which was a Malayalam film, Kadhal Parisu (1987), a Tamil film, Mr India (1987) where he played Mr Wolcott, one of his most popular roles, the Kannada film Jayasimha (1987), Toofan (1989), Agneepath (1990), Saugandh (1991), Kalicharan (1998), and finally, Aman Ke Farishtey (2016) which was his final film.
Television
While Sanjay Khan discovered him and cast him in the film Abdullah, Sanjay Khan also gave him roles in the television serials, The Sword of Tipu Sultan (1990) in which he played General Matthews, and The Great Maratha (1994), where he played the role of Ahmed Shah Abdali, who went on to become an icon among the show's viewers. He has also appeared in a French television show named La Nouvelle Malle des Indes (1981), which translates to The New Trunk of India.
Death
Bob Christo passed away on 20 March 2011 at the age of 73 due to a rupture of the left ventricle in the Jayadeva Institute of Cardiology, Bangalore, where he was admitted after suffering a heart attack. In the hospital, he suffered from another heart attack which led to his death.
Facts/Trivia
Bob always wanted to act as a hero, but he never got the chance.
Bob Christo worked as a yoga instructor from 2000 to 2006, when he stopped due to a spinal injury. He blames the injury on the number of stunts that he had to perform while filming for movies.
Bob Christo owes his role in Abdullah to his masseuse skills that he impressed Sanjay Khan with when Bob was working as his bodyguard.
Bob Christo carried the Time magazine that featured Parveen Babi with him until he met her.
Most of Bob Christo's character names were a variation of his name, such as Inspector Bob, Terrorist Bob, Commander Bob and so on.