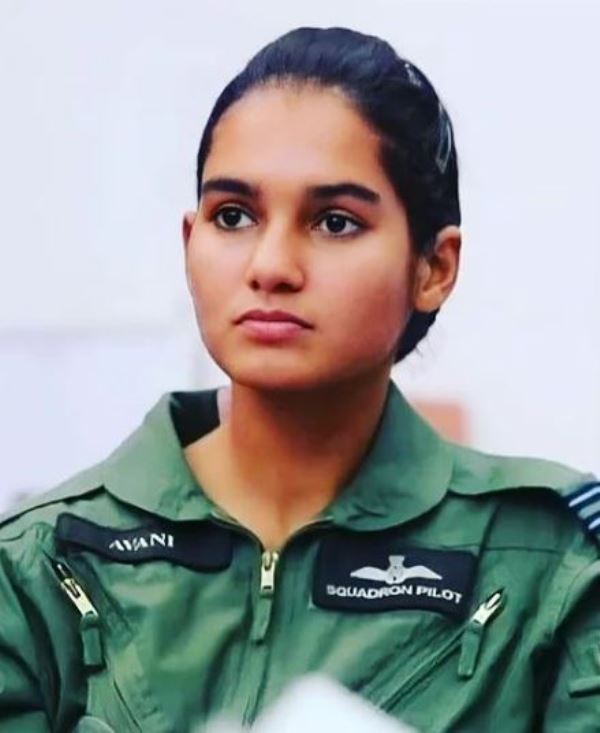 Avani Chaturvedi is an Indian fighter plane pilot in Indian Air Force. In 2018, she became the first woman to fly MiG-21 'Bison' solo. In 2022, she became the first IAF woman fighter pilot to take part in aerial war games abroad.
Wiki/Biography
Avani Chaturvedi was born on Wednesday, 27 October 1993 (age 29 years; as of 2023) in Satna, Madhya Pradesh, India. Her zodiac sign is Scorpio. She went to Adarsh Higher Secondary School in Deoland, Shahdol district, Madhya Pradesh. In 2014, she received a Bachelor of Technology degree in Computer Science from Banasthali University, Rajasthan. In college, she became a part of the college's flying club and from there, she became interested in flying. When she was in the flying club of her college, she gained a few hours of experience in flying. While studying at college, she was one of the core team members of Mayukh (the Annual Tech Fiesta of the University). She did a 6-months internship as an associate software engineer at Ranosys Technologies Pte Ltd. She has more than 3 years experience of working as a system engineer at IBM. Later, she took the Air Force Common Admission Test (AFCAT) exam and passed it. She was also recommended by Air Force Selection Board (AFSB).
Physical Appearance
Height (approx.): 5′ 4″
Weight (approx.): 50 kg
Hair Colour: Black
Eye Colour: Black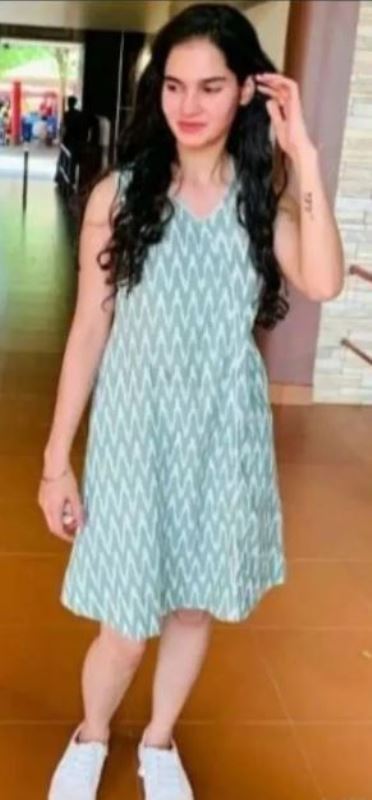 Family
Avani Chaturvedi belongs to a Brahmin family in Deolond, Shahdol district, Madhya Pradesh.
Parents & Siblings
Her father's name is Dinkar Chaturvedi; he is a superintending engineer in the Water Resource Department of the Madhya Pradesh government. Her mother is a homemaker.
She has an elder brother, who is an Indian Army officer and he motivated her to join Indian Air Force.
Husband & Children
In November 2019, she got married to Vineet Chikara, a flight lieutenant in Indian Air Force.
Career
Fighter Pilot
When she was 25 years old, she completed her six-months training at Dundigal, Hyderabad after being selected by Indian Air Force Academy. In June 2016, she, along with Bhawana Kanth and Mohana Singh, became the first Indian female fighter pilot in the history of the Indian Air Force.
They did their initial training at the air force academy in Telangana.
In 2017, she was posted to Indian Air Force's 23 Squadron Panthers in Suratgarh, Rajasthan. On 19 February 2018, she became the first woman fighter pilot to undertake a solo flight in MiG-21 Bison fighter aircraft. Later, she was promoted to the position of flight lieutenant. She did the half-an-hour-long solo flight in the Russian-origin jet in the skies over Jamnagar Air Base.
In an interview, the IAF spokesperson wing commander Anupam Banerjee talked about Avani becoming the first woman fighter pilot to fly MiG-21 Bison fighter aircraft and said,
This is a major milestone in the training of a fighter pilot and the first time an Indian woman has flown a fighter aircraft solo. It demonstrates IAF's enduring commitment to 'Nari Shakti'."
In January 2023, it was revealed that Squadron leader Avani Chaturvedi is going to take part in the first-ever air combat exercise named Veer Guardian 2023 between India and Japan Air Forces. She is the first Indian woman fighter pilot to take part in air combat. She flew the Sukhoi-30MKI jet at the aerial war event that took place from 12 January 2023 to 26 January 2023 at the Hyakuri airbase in Japan.
Awards & Honours
2018: Honored with the doctorate degree from Banasthali Vidyapeeth
Favourites
Facts/Trivia
He likes to do sketching and paint.
She also plays musical instruments and likes to play the violin.
She was trained with 43 other male batch mates at the Indian Air Force academy in Telangana. In an interview, on being asked about being one of the first women who received fighter pilot training, she shared, how her male counterparts reacted to her presence, she replied,


The first day, I think it was quite new to them, as it was for me. I have a great bond with all my classmates. Every flight, every landing, and every take-off is different. There are days when you'll have a bad sortie, and you will feel bad about it. On these days, when I'd go back and speak to a classmate, I'd learn that, oh, the same thing happened to him also a few days ago. That's when I feel that I'm not the only one and that it's human to make mistakes."
In August 2010, Prem Chowdhry, a senior social scientist and historian, wrote in her paper titled, 'Women in the Army,' which was published in Economic and Political Weekly that high-pressure professions, including the armed forces, are not suitable for women and combat, by nature, is a profession for men. However, in 2016, Avani Chaturvedi worked hard and shattered the belief that women cannot do combat. In an interview, on being asked about her opinion on discrimination on the basis of gender, she replied,


The best part of being a pilot is that you are flying an aircraft—it is a machine. The aircraft does not know who is sitting behind it, so the machine will behave in the same way it would behave with a male pilot."
In 2017, she appeared in a promotional video for the Indian Air Force.