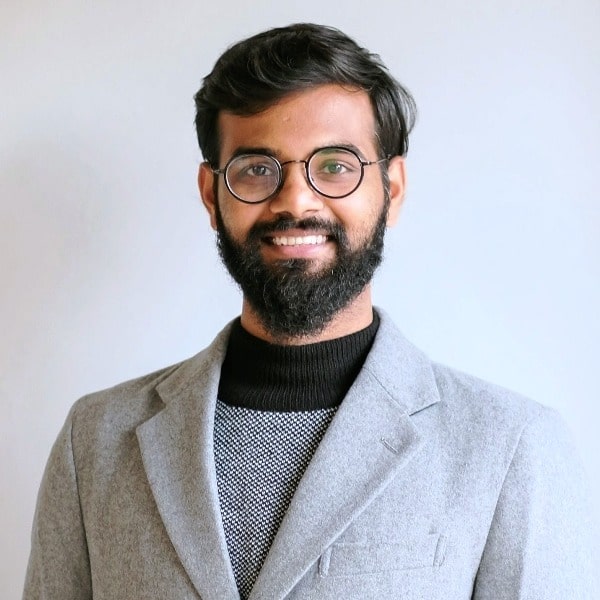 Anurag Maloo is an Indian mountaineer, startup mentor, social activist, and engineer. He made headlines in April 2023, after he went missing at Mount Annapurna in Nepal and was presumed to be dead.
Wiki/Biography
Anurag Maloo was born on Monday, 13 June 1988 (age 34 years; as of 2022) in Kishangarh, Rajasthan, India. His zodiac sign is Gemini. From 2002 to 2004, he did his schooling at Maheshwari Public School in Ajmer, Rajasthan, where he scored 91% in maths and 93% in science in Class 10th.
In 2004, he enrolled at Modi Public School in Kota, Rajasthan, where he opted for the PCM stream. He completed his schooling in 2006 at Modi Public School and secured a 97% in maths. From 2006 to 2007, he attended IIT-JEE coaching classes at Bansal Classes in Kota. In the same year, he appeared for the IIT-JEE exams and managed to secure AIR 6701. He, however, could not make it to the final merit list. In 2007, he received the CET Merit Annual Scholarship. In the same year, he enrolled at the University School of Information, Communication and Technology, a part of the Guru Gobind Singh Indraprastha University (GGSIPU), in New Delhi, where he scored 67.77 CPI and earned a bachelor's degree in technology in information technology in 2011. In 2009, Anurag did a summer internship at the Defence Research Development Organisation (DRDO) in New Delhi from June 2009 to July 2009. From August 2009 to May 2010, he interned at Career Launcher. He worked as a summer intern at Apex SoftWeb Pvt Ltd from June 2010 to July 2010. While pursuing engineering, Anurag served in The Institution of Electronics and Telecommunication Engineers (IETE) Student Forum as a general secretary from 2009 to 2010. In 2010, he was selected by the vice chancellor of the GGSIPU to attend the Chancellor's Camp held at the Mangalayatan University in Aligarh, Uttar Pradesh. In September 2012, he received the Leadership Development Program certificate from the Tata Institute of Social Sciences (TISS). He completed the Embracing Commonwealth Values in Youth Development (eLearning– Delivered online) course at the Commonwealth Youth Fellowship Programme, held by the Commonwealth of Learning, in September 2012. In January 2020, he received a certification in business leadership, issued by the South East Asia Leadership Academy (SEALA). He received a Venture Deals – Spring 2020 from NovoEd; the course was conducted by Techstars and Kauffman Fellows. In 2021, he underwent Basic Mountaineering Course (BMC) at Nehru Institute of Mountaineering in Uttarkashi, Uttarakhand.
Physical Appearance
Height (approx.): 5′ 10″
Weight (approx.): 65 kg
Hair Colour: Black
Eye Colour: Dark Brown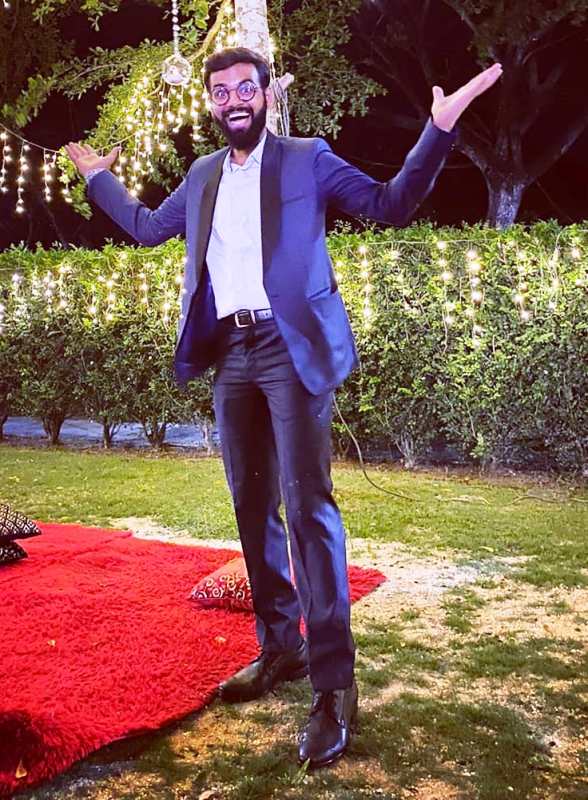 Family
Anurag Maloo was born into a Marwari family in Rajasthan.
Parents & Siblings
His father, Om Prakash Maloo, is a marble trader. His mother, Pushpa Maloo, is a homemaker. He has a younger brother named Aashish Maloo, who is a chartered accountant.
Wife & Children
Anurag Maloo is unmarried.
Career
In March 2009, Anurag Maloo joined the North East Centre for Environmental Education and Research (NECEER) in Imphal, Manipur as a Media and Publications, Campaign Outreach, and Sponsorship coordinator; he worked there till February 2011. From June 2010 to May 2011, Anurag worked at Opera Campus Crew. In June 2011, he worked as a teacher at Teach For India Fellowship in Pune and served in the organisation till May 2013. From March 2012 to May 2014, he worked at Initiatives of Change (IofC) as a senior youth development coordinator. He worked in InOpen Technologies Pvt. Ltd., established by IIT Bombay, as a manager of Educational Development in Mumbai and Rajasthan from May 2013 to Aug 2013. He founded The Family of Global Volunteers (TFOGV) in January 2012.
In 2012, he began working with IofC-LMAD, a youth organisation, in Panchgani, Maharashtra. On 14 June 2012, he established an NGO named The Family of Global Volunteers in Pune, Maharashtra. After completing his formal education, Anurag Maloo shifted to Mumbai, where he worked at InOpen from 21 May 2013 to 31 August 2013. In February 2014, he was appointed as the sustainability consultant at GreenNGood.com. On 8 October 2014, Anurag joined Techstars as a Regional Manager of South and Central Asia; he held the post till 11 March 2020. On 8 October 2014, he started working as a community leader at Techstars Startup Weekend in Seattle, the United States of America. In October 2014, he joined UP Global in New Delhi, where he worked as a regional manager of India and South and Central Asia till June 2015. He joined Techstars in October 2014 in New Delhi, where he worked as a regional manager of South and Central Asia till March 2020. In the same organisation, he held the post of global facilitator, community leader, and organiser. In October 2015, he worked with The Founder Institute, an American business incubator, as a startup mentor. From May 2016 to February 2020, he worked as a mentor at Human Circle. He joined StartupDigest, owned by Techstars, as a startup digest curator in June 2017. In July 2017, he joined Seedstars as a business mentor and startup coach. In May 2018, he joined Global Talent in Singapore. In January 2019, he started working at Techstars Bangalore Accelerator as a happiness director in Bengaluru. He worked there till May 2019. In January 2020, Anurag Maloo joined the South East Asia Leadership Academy (SEALA). In February 2020, he began working with Atal Innovation Mission (AIM) and AIC RAISE as a mentor. He became the head of partnerships and sales of the Asia-Pacific region at Seedstars in March 2020; he remained in the post till December 2021. In April 2020, he started working with the Founder Institute Sri Lanka and the as a mentor. He joined Impact Collective, a community-driven acceleration program for startups, as an expert and community judge in August 2020. In January 2021, he joined UNLEASH – Innovation Lab for SDGs as a facilitation advisor. He worked at X Genesis in Denver, Colorado, the United States of America as a specialist from March 2021 to May 2021. He began working with Global Innovation Catalyst LLC as a mentor in March 2021. In January 2022, he joined On Deck as a founding fellow and Global Shapers' Ajmer hub as a founding curator. He assumed the post of regional director of the Asia-Pacific region and vice president of Global Partnerships and Business Development at Seedstars in January 2022.
Trekking and Mountaineering
In 2013, Anurag Maloo was appointed as the 2041 Antarctic Youth Ambassador from India and was selected as an expedition member of the International Antarctica Expedition team.
Anurag Maloo's interest in mountaineering arose after he read about Bachendri Pal, the first Indian woman to summit the world's highest mountain Mount Everest. In 2020, he participated in the Three Pass Trail Challenge Trek in Nepal with Bachendri Pal. In 2021, he took part in the Twin Peaks Expedition in Ladakh, where he climbed two summits, Kangyaze (6300 m), and Dzo Jongo (6250 m). Later, Anurag set out to climb all fourteen eight-thousander peaks in the world as well as the seven highest peaks in the seven continents to create awareness about the United Nation's Sustainable Development Goals. To spread awareness, he climbed numerous peaks including Mount Nun and Mount Kun in Ladakh in October 2022.
In the same year, he summited two peaks in Nepal, i.e., Mount Ama Dablam, which is 6,812 metres above sea level, and Mount Imja Tse, which is also known as Island Peak.
In 2022, he managed to climb 5,359 metres of Mount Satopanth in Uttarakhand. In the same year, he announced that he would take part in the Finding My Everest Challenge in which he would be climbing Mount Everest in 2023. In April 2023, he went to Nepal to summit Mount Annapurna, the tenth-highest mountain in the world. On 17 April 2023, while returning to the base camp from the top of the mountain, Anurag slipped and fell into a 6,000-meter-deep crevasse between Camp III and Camp II after he grabbed the wrong rope. Following his fall into the crevasse, Aashish Maloo started an online campaign asking people to sign his petition to launch a search and rescue operation for Anurag. Later, Anurag was found by the Nepalese authorities in a critical condition 300 metres down the crevasse on 20 April 2023. According to sources, Anurag survived in the crevasse as it is warmer on the inside and is well-protected from the icy winds of the outside. Later, Anurag Maloo was evacuated to the Manipal Hospital in Pokhara City, where he underwent medical treatment. While giving an interview, a Nepalese official said,
Anurag has been rescued. He is alive but his condition is critical. Right now the focus is on his treatment. His condition is critical. This was expected, as he had fallen into a crevasse at 300 metres, from a height of 6,000 metres. We are hoping for his speedy recovery."
Awards
In February 2014, Anurag Maloo received the Karmaveer Chakra Award and the REX Karmaveer Global Fellowship from iCONGO in collaboration with the United Nations (UN).
Facts/Trivia
Anurag Maloo is a hodophile (one who likes to travel a lot) and has visited many countries including Switzerland, Egypt, Cambodia, and the United States of America.
In August 2009, Anurag Maloo was appointed the student ambassador at IBM – The Great Mind Challenge (TGMC); he remained an ambassador till June 2010.
He was the ambassador of Google Health Speaks from September 2010 to December 2010.
In 2012, Anurag Maloo visited Pakistan under Aman ki Asha, a joint Indo-Pak peace initiative.
Anurag Maloo is proficient in many languages including Hindi, English, Marathi, and Marwari.
In December 2013, Anurag Maloo participated in Jagriti Yatra, a 15 days long train journey covering a total of 8,000 kilometres. On the train, many experts from different streams come together for an intense brainstorming session.
Anurag Maloo has been invited to numerous talk shows, including TEDx, to give motivational speeches.
In April 2021, he participated in the Bir Billing half marathon and secured first place.
Following his rescue from Mount Annapurna, the Nepalese authorities asked Anurag's family to pay Rs 70 lakhs to the company that rescued him. In response, Anurag's father, Omprakash Maloo, wrote a letter to the state government of Rajasthan as well as the Indian government seeking financial help.