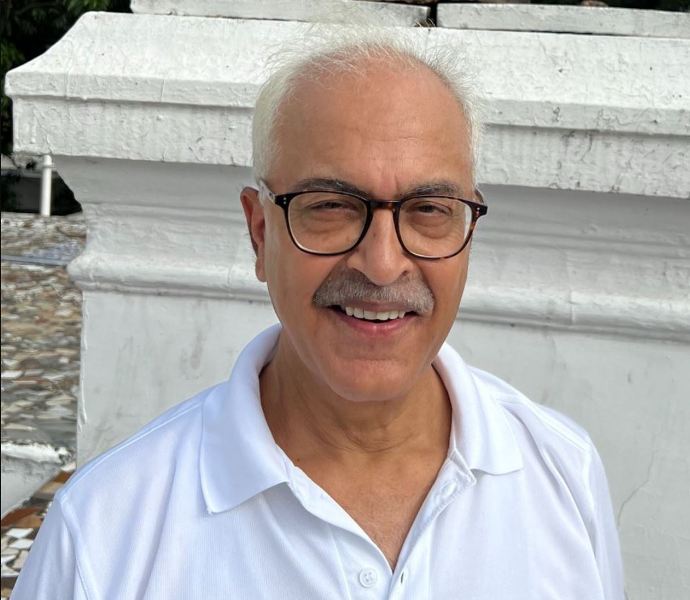 Ajay Kumar Bhalla is a senior IAS officer who was appointed as Home Secretary of India on 22 August 2019. Previously, he has served in various capacities including Joint Secretary (Ports) in the Department of Shipping, Additional Secretary in the Ministry of Coal, Secretary in the Ministry of Power, and Officer on Special Duty (OSD) to the Ministry of Home Affairs. He received four one-year extensions, in 2020, 2021, 2022, and 2023.
Wiki/Biography
Ajay Kumar Bhalla was born on Saturday, 26 November 1960 (age 62 years; as 2022) in Bihar. His zodiac sign is Sagittarius. He holds an M. Sc. (Botany) from the University of Delhi, an MBA from the University of Queensland, Brisbane, Australia, and an M.Phil (Social Sciences), from Panjab University, Chandigarh.
Physical Appearance
Height (approx.): 5′ 5″
Hair Colour: Grey
Eye Colour: Black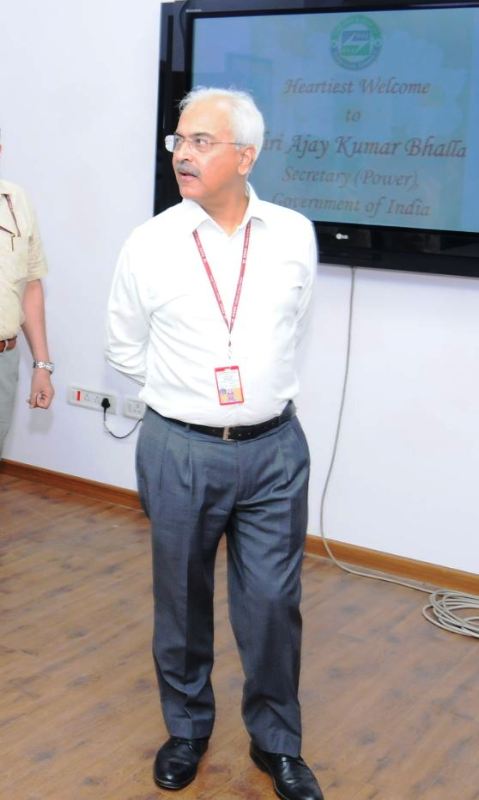 Family
Parents & Siblings
His father was also a government employee. Not much is known about his mother and siblings.
Wife & Children
His wife, Jyoti Grover Bhalla, is a teacher at Delhi Public School. Together, they have a son, Girik Bhalla, and a daughter, Akriti Bhalla, who is an Engagement Manager at McKinsey & Company.
Signature/Autograph
Career
Ajay Kumar Bhalla is an IAS officer of the 1984 batch from the Assam Meghalaya cadre. He started his journey as an IAS officer on 21 August 1984 after which he handled various assignments in the cadre in Assam and Meghalaya. Bhalla worked as Director (Ports) in the Department of Shipping from May 2002 to March 2005 during which he looked after the Port Operations and Human Resource Development matters of all the Major Ports in the country. Subsequently, he served as Joint Secretary (Ports) in the Department of Shipping (April 2005 – May 2007). The position required him to supervise Port Development, Port Operations, and HRD matters relating to Major Ports. Bhalla started working as Joint Secretary, Ministry of Coal on 1 July 2010. From 8 January 2015 to 12 April 2015, he served as Additional Secretary, Ministry of Coal. In this capacity, he dealt with the allocation and allotment of coal blocks. On 13 April 2015, he was appointed as Additional Secretary, Department of Commerce. On 4 August 2015, he also started functioning as Designated Authority, Directorate General Anti Dumping. On 20 October 2016, he was appointed as Director General of Foreign Trade with an additional charge of Director, IIFT (29 November 2016 to 30 June 2017). Bhalla served as Secretary, Ministry of Power from 30 June 2017 to 25 July 2019. In 2019, the Modi government reshuffled over a dozen Secretaries following which he was appointed as Officer on Special Duty (OSD) to the Ministry of Home Affairs.
During his service, Bhalla spearheaded the government's initiatives concerning the establishment of the Narco Coordination Centre (NCORD). He was also instrumental in driving the progression of the Criminal Procedure (Identification) Bill 2022. This legislation empowers law enforcement agencies to gather, retain, and evaluate various metrics from individuals who have been convicted or detained, encompassing physical and biological data such as retina and iris scans. Additionally, Bhalla orchestrated collaborative efforts against Khalistan supporters and criminal groups across multiple regions, and he played a pivotal role in the prohibition of the Popular Front of India (PFI) in 2022. In August 2019, Bhalla succeeded Rajiv Gauba as the Home Secretary of India.
Bhalla steered the ministry through a series of crises as Home Secretary, and his tenure literally started with a trial by fire. Only a fortnight prior to his appointment, the Central government revoked Article 370 in Jammu and Kashmir, scrapping J&K's special status and bifurcating it into two Union territories which led to turmoil in the region. Bhalla was tasked with gathering his resources, which included armed forces and central agencies, to ensure that there was no violent uprising in the Valley. Not only did he manage the situation then, but his supervision resulted in a significant decline in terrorist violence and law and order incidents in Kashmir in the following years. By the end of 2019, he was once again extinguishing fires which sparked from the enactment of the Citizenship Amendment Act (CAA) in the country. As the communal riots due to CAA ended, Bhalla found himself spearheading the fight against Covid-19, as the chief nodal authority handling the lockdown and setting the agenda for states to fight the disease. In August 2020, the Home Ministry was again saddled when farmers launched protests in Delhi which turned violent when a group of protestors deviated from the parade to storm the Red Fort in early 2021. He also managed the establishment of the Ram Mandir Trust, responsible for the prominent endeavour of constructing the Ram Temple.
Although the officer was to retire from service in November 2020, after his fixed two-year tenure had ended, his term was extended on 17 October 2020 through an order till 22 August 2021. Then, he was given two subsequent one-year extensions till 22 August 2023. In 2023, Union Home Secretary Ajay K Bhalla was again granted another one-year extension in service, i.e., till 22 August 2024 in relaxation of FR 56(d) and Rule 16(1A) of the All India Services (Death-cum-Retirement Benefits) Rules, 1958. At that time, the government was dealing with multiple internal security issues such as Manipur unrest and the rise of pro-Khalistan elements.
Controversy
Modifying the Preliminary Version of the CBI Report Concerning Coal Scam Cases
As a bureaucrat during the UPA's tenure, Bhalla had courted controversy in March 2013 when a meeting was organized by the then-Union Law Minister Ashwani Kumar. This meeting was attended by CBI Director Ranjit Sinha and Attorney General G E Vahanvati. During the meeting, modifications were made to a preliminary version of the CBI report concerning coal scam cases. The original purpose of this report was for the Supreme Court's review, but it was redirected through Ashwani Kumar, who had to step down due to the resulting controversy. At that time, Bhalla was a joint secretary in the Ministry of Coal and played a role in the group of officials that implemented these changes. The Supreme Court later commented that these actions had significantly altered the essence of the report.
Salary, Accommodation, and Perquisites
As per Level 17 of the 7th Pay Commission, Ajay Kumar Bhalla was entitled to Rs. 225,000 base salary per month as Home Secretary of India. Apart from that, the Home Secretary is eligible for a Diplomatic passport. The official residence of the Union Home Secretary, a Type-VIII bungalow, #3 in New Moti Bagh, New Delhi.
Facts/Trivia
After his fourth one-year extension, Bhalla is set to become the second Union home secretary to serve for five years or more. The most recent instance of a home secretary holding such a lengthy term was nearly 52 years ago when Lallan Prasad Singh concluded his tenure in January 1971 after more than six years in the role.
During Bhalla's tenure as Home Secretary, the Ministry of Home Affairs saw many downfalls. More than four years after the CAA was enacted the ministry did not frame its rules. There was plentiful political drum-beating on the National Population Register, but the process was never updated. At first, the Census, which was supposed to take place in 2021, was deferred due to Covid-19. However, even when the pandemic was long gone, there were no signs of it taking place until the 2024 Lok Sabha polls.